Let's change the world together!
USC is a leading private research university located in Los Angeles – a global center for arts, technology and international business. As the city's largest private employer, responsible for more than $8 billion annually in economic activity in the region, we offer the opportunity to work in a dynamic and diverse environment, in careers that span a broad spectrum of talents and skills across a variety of academic schools and units. As a USC employee, you will enjoy excellent benefits and perks, and you will be a member of the Trojan Family - the faculty, staff, students and alumni who make USC a great place to work. Think you've got what it takes to join us? We invite you to search our open positions and apply!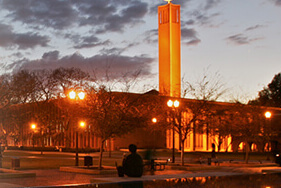 Clinical Office Coordinator
Apply
Keck School of Medicine
Alhambra, California
The Department of Family Medicine in the Keck School of Medicine at USC is seeking a Clinical Office Coordinator to join the Street Medicine division's administrative team. We are looking for a dynamic, organized, self-motivated individual. Duties include championing the onboarding and credentialing process for the division, cross-departmental liaising and data collection and reporting. The preferred qualifications for this role are two years' experience working in a similar capacity and a bachelor's degree.

The Street Medicine program provides full-service primary care to the unsheltered homeless population. All care is delivered where patients reside including under bridges and on the streets of LA County. There is no fixed-site clinic as clinical delivery is done via walking rounds with a pick-up truck and backpacks. With the vision that all unsheltered homeless in LA County have access to healthcare, the team is poised for a year of growth in the realm of clinical delivery, education/ workforce development, research and advocacy.
Duties for this position may include:
Oversees staff calendars, schedules meetings, and maintains office equipment and supplies. Coordinates with relevant university offices to ensure medical staff and medical provider readiness for services, and monitors effectiveness of processes and services. Recommends and implements modifications as necessary to achieve goals and objectives
Liaises with centralized offices (e.g., billing, scheduling) to address provider or patient concerns or special requests. Researches billing questions and denials, working with billing office to resolve issues and recommend solutions or services.
Tracks the onboarding of new faculty. Ensures licensure and credentials for all assigned faculty and staff are up to date and required training is completed. Participates in the development and implementation of program policies, procedures and processes.
Researches and gathers data for ad hoc reports. Conducts preliminary analysis of data. Recommends report content and format.
Assists with public relations and the development of marketing strategies to promote clinical services. Coordinates outreach efforts (e.g., conferences, seminars, health fairs) and the production and distribution of promotional materials.
Performs other related duties as assigned or requested. The university reserves the right to add or change duties at any time.

Preferred Job Qualifications:
Preferred Education:
Master's degree
Preferred Experience:
4 years
Preferred Field of Expertise:
Relevant medical services certifications/licenses (e.g., certified coder, biller, quality improvement). Experience with billing and compliance in a clinical university environment. Experience with credentials necessary for medical staff and providers. Experience with data analysis and reporting.
Supervises:
May oversee staff, students, volunteers, agencies and/or resource employees.
The hourly rate range for this position is $24.49 - $30.50. When extending an offer of employment, the University of Southern California considers factors such as (but not limited to) the scope and responsibilities of the position, the candidate's work experience, education/training, key skills, internal peer equity, federal, state, and local laws, contractual stipulations, grant funding, as well as external market and organizational considerations.
Minimum Education: Bachelor's degree; Combined experience/education as substitute form minimum education Minimum Experience: 2 years Minimum Field of Expertise: Two years' experience in an office setting. Experience with billing and compliance. Familiarity with clinical operations. Proven ability to practice discretion with confidential information. Research skills. Excellent written and oral communication skills.
REQ20119477 Posted Date: 12/15/2022 - Thru date - 2023-02-28
Apply