Keck Medicine of USC
Keck Medicine of USC is one of only two university-based medical systems in the Los Angeles area. Its internationally renowned physicians and scientists provide world-class patient care at Keck Hospital of USC, USC Norris Cancer Hospital, USC Verdugo Hills Hospital and more than 80 outpatient clinics in Los Angeles, Orange, Kern, Tulare and Ventura counties.
Keck Medical Center was ranked No. 16 on U.S. News & World Report's 2019-20 Best Hospital Honor Roll and among the top 3 hospitals in Los Angeles and top 5 in California. The hospital also ranked in the top 4 in urology (tie); top 10 in geriatrics; top 15 in ophthalmology, cardiology & heart surgery, gastroenterology & GI surgery and nephrology; top 20 in neurology & neurosurgery; top 25 in cancer; and top 35 in pulmonology & lung surgery.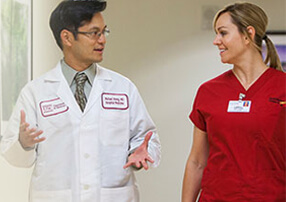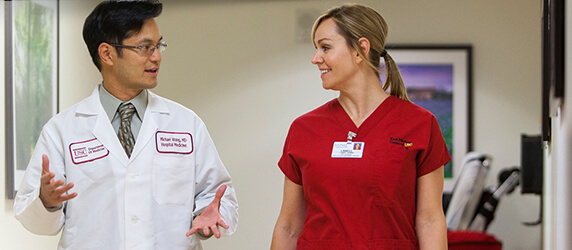 Operations Data and Technology Support Specialist - Access Center- Full Time 8 Hour Days (Non-Exempt) (Union)
Apply
Keck Medicine of USC
Hospital
Alhambra, California
The Access Center Operations Data and Technology Support Specialist responsible for obtaining, verifying and managing call management data. This includes data collection, data verification; data assurance and data analysis. This position will also provide support and troubleshoot systems issues related to Access Center operations and Transfer Center telephony.
Minimum Education: Required: • High School graduate or equivalent Preferred: • Associates' or Bachelors' degree in healthcare, business or operations field. Minimum Experience/Knowledge: Required: • Minimum two (2) years of Patient Access Center experience or related experience • Must demonstrate excellent customer service, written & verbal communication skills • Must have critical thinking skills and is detailed-oriented Preferred: • Experience supporting and troubleshooting telephony system a plus Required License/Certification: • Fire Life Safety (LA City) If no card upon hire, one must be obtained within 30 days of hire, and maintained by renewal before expiration date. (Required within LA
REQ20116728 Posted Date: 05/11/2022
Apply