Keck Medicine of USC
Keck Medicine of USC is one of only two university-based medical systems in the Los Angeles area. Its internationally renowned physicians and scientists provide world-class patient care at Keck Hospital of USC, USC Norris Cancer Hospital, USC Verdugo Hills Hospital and more than 80 outpatient clinics in Los Angeles, Orange, Kern, Tulare and Ventura counties.
Keck Medical Center was ranked No. 16 on U.S. News & World Report's 2019-20 Best Hospital Honor Roll and among the top 3 hospitals in Los Angeles and top 5 in California. The hospital also ranked in the top 4 in urology (tie); top 10 in geriatrics; top 15 in ophthalmology, cardiology & heart surgery, gastroenterology & GI surgery and nephrology; top 20 in neurology & neurosurgery; top 25 in cancer; and top 35 in pulmonology & lung surgery.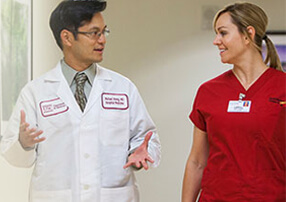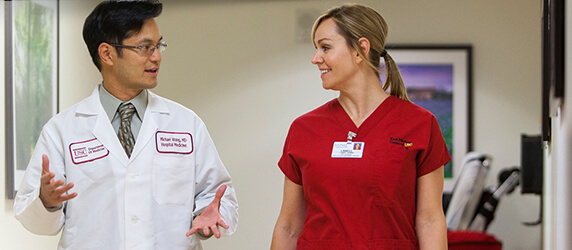 Patient Access Liaison I – Access Center – Full Time 8 Hour Rotating (Non-Exempt) (Union)
Apply
Keck Medicine of USC
Hospital
Alhambra, California
Serves as primary point of contact for access to USC academic medical centers and USC Health Sciences Campus. Answers, screens and directs incoming and outgoing telephone calls, electronic messages and other web-based communications using a call management system. Responds to basic inquires and refers other inquires to appropriate medical personnel. Contacts and distributes messages to medical personnel using a variety of electronic methods including text, voice and email systems. The Patient Access Liaison I may schedule and confirm initial and follow-up medical appointments as needed.
Minimum Education: Required: • High school diploma or equivalent/GED required. Preferred: • Associates' or Bachelors' degree in healthcare, business or operations field strongly preferred. • Vocational certificates in healthcare preferred: appoint scheduling, registration, insurance verification, medical assistant. Minimum Experience/Knowledge: Required: • Minimum 2 years of experience working in a customer service department/ environment or 1 year in healthcare or some combination thereof. • Demonstrated interpersonal skills. • Ability to multi-task. • Excellent verbal and written communication skills. Preferred: • Knowledge of HIPPA compliance and various health insurance types. • Knowledge of medical terminology. • Demonstrated knowledge of high-level computer literacy with practice management scheduling systems preferred. • Bilingual: Spanish, Chinese and other languages preferred. Required License/Certification: • Fire and Safety Certification. If no card upon hire, one must be obtained within 30 days of hire, and maintained by renewal before expiration date.
REQ20121429 Posted Date: 08/04/2022
Apply