Keck Medicine of USC
Keck Medicine of USC is one of only two university-based medical systems in the Los Angeles area. Its internationally renowned physicians and scientists provide world-class patient care at Keck Hospital of USC, USC Norris Cancer Hospital, USC Verdugo Hills Hospital and more than 80 outpatient clinics in Los Angeles, Orange, Kern, Tulare and Ventura counties.
Keck Medical Center was ranked No. 16 on U.S. News & World Report's 2019-20 Best Hospital Honor Roll and among the top 3 hospitals in Los Angeles and top 5 in California. The hospital also ranked in the top 4 in urology (tie); top 10 in geriatrics; top 15 in ophthalmology, cardiology & heart surgery, gastroenterology & GI surgery and nephrology; top 20 in neurology & neurosurgery; top 25 in cancer; and top 35 in pulmonology & lung surgery.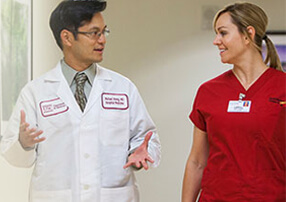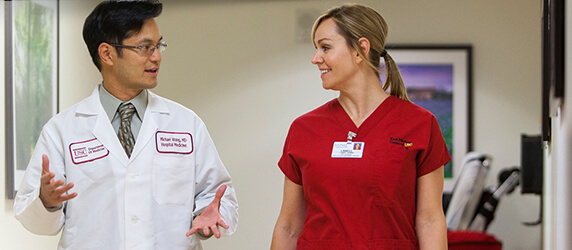 Pharmacy Technician - Pharmacy - Full Time 8 Hour Variable Shifts
Apply
Keck Medicine of USC
Hospital
Glendale, California
Under the direct supervision of the Pharmacist, the technician assists the pharmacist in various dispensing functions; processes daily patient charges; maintain appropriate level of inventory and perform clerical duties.
Minimum Education: High school diploma or equivalent education. Completion of Accredited Pharmacy Technician Certificate Program Minimum Experience/Knowledge: Minimum 1-2 years of experience as an in-patient or hospital pharmacy technician preferred. Required License/Certification: Current California State Technician License in good standing. As part of Keck Medicine of USC, USC Verdugo Hills Hospital is the only community hospital in the Foothills area of Los Angeles backed by an academic medical center. With its 40-year legacy of personalized care from expert physicians, experienced nurses and a dedicated staff the community has come to know and trust, USC–VHH brings patients the latest medical advancements and 24/7 emergency services. Join this world-class team providing highly-specialized care, up-to-the-minute research and innovative clinical trials.
REQ20124225 Posted Date: 09/21/2022
Apply