Let's change the world together!
USC is a leading private research university located in Los Angeles – a global center for arts, technology and international business. As the city's largest private employer, responsible for more than $8 billion annually in economic activity in the region, we offer the opportunity to work in a dynamic and diverse environment, in careers that span a broad spectrum of talents and skills across a variety of academic schools and units. As a USC employee, you will enjoy excellent benefits and perks, and you will be a member of the Trojan Family - the faculty, staff, students and alumni who make USC a great place to work. Think you've got what it takes to join us? We invite you to search our open positions and apply!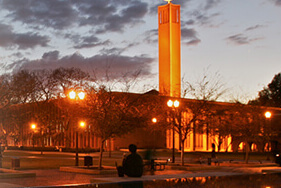 Administrative Assistant II
Apply
School of Pharmacy
Los Angeles, California
The University of Southern California (USC), founded in 1880, is located in the heart of downtown L.A. and is the largest private employer in the City of Los Angeles. As an employee of USC, you will be a part of a world-class research university and a member of the "Trojan Family," which is comprised of the faculty, students and staff that make the university what it is.

In 2009 the Leonard D. Schaeffer Center for Health Policy and Economics was established at the University of Southern California with a generous gift from Leonard and Pamela Schaeffer.  The establishment of the Schaeffer Center came at a time that demanded new thinking and new approaches to solving our health and health care challenges.  The nation has long sought to better understand and to develop policy to increase access, control spending and improve quality and health outcomes.
The USC School of Pharmacy is accepting applications for an Administrative Assistant II to provide general administrative support to the faculty located at the Schaeffer Center.    The Administrative Assistant II will perform administrative duties associated with scheduling and coordinating meetings and conference calls for faculty and Schaeffer Center/CESR meetings.  Will maintain calendars, coordinate with vendors for services, prepare agendas, gather and organize supporting information, record, summarize and distribute minutes, make travel arrangements, order refreshments, greet guests and maintain Schaeffer Center mailing lists.  In addition, the Administrative Assistant II will support the faculty's research and teaching activities which include editing documents produced by researchers, such as research grant proposals, manuscripts for submission to multiple journals, as well as update bio sketches, bios, photos, C.V., process reimbursements and track and monitor faculty expenditures.  Will also provide support for PHRD /PMEP courses, reserve classrooms, update blackboard, send student emails, distribute materials and assist with organizing student events.  
Must have the ability to communicate accurately, clearly and with a high standard of excellence both orally and in writing. Must conduct self in highly personable and professional manner, possess the ability to think on his/her feet, prioritize workload appropriately, have a customer service orientation and positive/can do approach to work.
Microsoft Office (Word, Excel and PowerPoint), Outlook and Doodle Poll experience required.
Knowledge of SharePoint, Qualtrics, Workday, Concur, Blackboard and Microsoft Publisher is a plus.
JOB QUALIFICATIONS: Minimum Education: Bachelor's degree Combined experience/education as substitute for minimum education Minimum Experience: 3 years Minimum Field of Expertise: Secretarial or specialized clerical and administrative experience
REQ20118782 Posted Date: 06/22/2022
Apply