Let's change the world together!
USC is a leading private research university located in Los Angeles – a global center for arts, technology and international business. As one of the city's largest private employers, responsible for more than $8 billion annually in economic activity in the region, we offer the opportunity to work in a dynamic and diverse environment, in careers that span a broad spectrum of talents and skills across a variety of academic schools and units. As a USC employee, you will enjoy excellent benefits and perks, and you will be a member of the Trojan Family - the faculty, staff, students and alumni who make USC a great place to work. Think you've got what it takes to join us? We invite you to search our open positions and apply!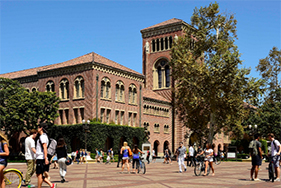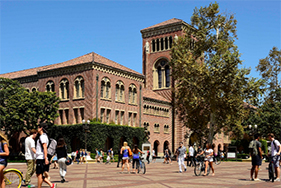 Biostatistician I
Apply
Keck School of Medicine
Los Angeles, California
The USC Norris Comprehensive Cancer Center at the University of Southern California (USC Norris) was founded in 1971 and has been continuously funded as an NCI-designated Comprehensive Cancer Center since 1973. USC Norris has a rich tradition of collaborative research and serves as a major regional and national resource for cancer research, prevention, treatment and education.   
The Biostatistics Core at the USC Norris has an opening for a master biostatistician to support clinical and laboratory research efforts at the Cancer Center.  The successful candidate will possess an advanced degree or equivalent in applied statistics or biostatistics, with expertise and experience in cancer clinical trials, and will show a high level of proficiency with computer programming, database manipulation, statistical analysis, and in the application of statistical methodology to laboratory and clinical trials data; training or experience in biological or medical sciences is desirable. The successful candidate must have excellent oral and written communication skills and work well with people. 
The biostatistician will work together with faculty statistician to provide statistical support to Cancer Center researchers. This individual will contribute to the design and planning of research study and experiments. This will involve evaluating, recommending, and implementing procedures for data acquisition, management, and quality control; evaluating and recommending statistical methods for data analysis; monitoring study progress and interpreting the results of analysis;  and preparing technical reports and papers on study plans, progress, and results of research activities.   In addition, this biostatistician should have strong expertise in the cancer clinical trial area.
Required Qualifications
Minimum Field of Expertise:Biometry, Biostatistics or Statistics; mainframe and PC experience; experience with SAS, R, programming languages such as FORTRAN, C++
Preferred Qualifications
Preferred Field of Expertise: Software R and SAS
Additional Notes
Supervises: N/A
Supervises – Nature of Work:
USC offers an attractive salary and benefits package.  Applications should include a cover letter, resume and the names of three professional or academic references. 
The annual base salary range for this position is $82,432.78 - $85,000.08. When extending an offer of employment, the University of Southern California considers factors such as (but not limited to) the scope and responsibilities of the position, the candidate's work experience, education/training, key skills, internal peer equity, federal, state and local laws, contractual stipulations, grant funding, as well as external market and organizational considerations.
Minimum Education: Master's degree, Combined experience/education as substitute for minimum education Minimum Experience: 1 year, Combined education/experience as substitute for minimum experience Minimum Field of Expertise: Experience in Biostatistics , Statistics or related field . Experience with SAS, R or STATA.
REQ20142167 Posted Date: 11/19/2023
Apply