Let's change the world together!
USC is a leading private research university located in Los Angeles – a global center for arts, technology and international business. As the city's largest private employer, responsible for more than $8 billion annually in economic activity in the region, we offer the opportunity to work in a dynamic and diverse environment, in careers that span a broad spectrum of talents and skills across a variety of academic schools and units. As a USC employee, you will enjoy excellent benefits and perks, and you will be a member of the Trojan Family - the faculty, staff, students and alumni who make USC a great place to work. Think you've got what it takes to join us? We invite you to search our open positions and apply!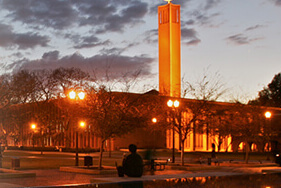 Computer Services Consultant II 
Apply
Marshall School of Business
Los Angeles, California
Computer Services Consultant II
USC Marshall School of Business
Information Technology – Marshall Technology Support

The Marshall Technology Support (MTS) group provides technology assistance and support for Marshall faculty and staff offices, libraries, student and instructional spaces.  Additionally, the group provides budget management for the IT and Library groups, procurement services to faculty, and asset management for Marshall.  
Our service area covers the Marshall University Park Campus and downtown areas as well as remote assistance.  This team offers assistance in classroom, meeting/conference room or learning environment spaces and handles start-up and shut-down of classroom equipment such as projectors, screens, instructional station, etc. as well as use of the equipment.  The team also provides setup and ongoing support of Marshall computer equipment to faculty and staff.This position will be expected to be on-site for the majority of the time with limited work from home opportunities.

Responsibilities and Duties
The Computer Services Consultant II provides support to Marshall's faculty, staff, students and alumni on software, hardware and account issues as they relate to Marshall and USC computing systems. Core duties include:
Provides in-person and remote technical support and consultation to faculty, staff and students on software, hardware and accounts issues.

Provides in classroom technical support to end users.

Monitors help desk ticketing system and assigns work to other IT Support Consultants.

Fields direct emails and phone calls from users regarding technology issues.
Installs and troubleshoots software and hardware for users.

Coordinates with USC's central technology departments to trouble shoot technology issues.

Performs backup and system restore procedures.

Serves as primary point of contact for designated user groups on campus (e.g., MBA students, Apple Users, etc.).

Provides technology orientations to incoming student groups.
Tests new applications and programs either written in-house or purchased third party to ensure compatibility with the Marshall/USC environments.

Educates faculty, staff and students on computer related topics (new software, new hardware, system compatibilities).

Position may start in the morning, afternoon, or evening shift but will eventually join the schedule rotation in place for all Marshall technicians with occasional Saturday coverage and closing coverage.
5+ years' experience in serving in an IT support role.
Demonstrated experience with networks, workstations, wireless communication, security software and procedures.

Working knowledge of hardware, software, operating systems and visual peripherals used in a business school environment.

Demonstrated experience with ServiceNow or other ticketing systems.

Ability to work independently with little supervision.

Ability to work with and manage the expectations of diverse and vocal stakeholders in a diplomatic fashion.
Ability to drive within the State of California.

ITIL V3 certification
Required Documents and Additional Information
Resume and cover letter required (may be uploaded as one file). Please do not submit your application without these documents.
Job openings are posted for a minimum of seven calendar days. This job may be removed from posting boards and filled any time after the minimum posting period has ended, so please apply on the same business day if interested.

USC is requiring all students, faculty and staff to submit proof of COVID-19 vaccination and flu vaccination in order to access campus facilities for the fall semester. There is exemption process available for medical and religious reasons. Your safety is our top priority.

USC has excellent benefits, including health benefits for staff and their family with access to the renowned university medical network; eligibility for retirement plans with employer contributions*; tuition benefits for staff and their family; free Professional Development classes; central Los Angeles location with easy access to commuter trains, buses and free tram pick up services; discounts to sporting and other campus events.
The University of Southern California is an Equal Opportunity Employer that Values Diversity.
* University employer contributions may be subject to change due to financial impact of COVID-19
Why join Marshall School of Business?
The USC Marshall School of Business is ideally positioned to address the challenges of a rapidly changing business environment and is ranked as one of the country's top schools for accounting, finance, marketing, consulting, entrepreneurship and international business studies.
USC Marshall builds on the unique opportunities that stem from its Los Angeles location on the Pacific Rim, its interdisciplinary and impactful research, the momentum generated by the University of Southern California, and the unparalleled engagement of the Trojan Alumni Family. With ready access to industries defining the new business frontier, including bio-technology, life sciences, media, entertainment, communications and healthcare, this vast network offers USC Marshall graduates exceptionally strong support for success in the global marketplace.
Minimum Education: Bachelor's degree, Combined experience/education as substitute for minimum education Minimum Experience: 2 years Minimum Field of Expertise: Knowledge of computing environments. Experience with networks, workstations, wireless communication, security software and procedures. Working knowledge of associated hardware, software, operating systems, and peripherals.
REQ20124749 Posted Date: 10/02/2022
Apply