Let's change the world together!
USC is a leading private research university located in Los Angeles – a global center for arts, technology and international business. As one of the city's largest private employers, responsible for more than $8 billion annually in economic activity in the region, we offer the opportunity to work in a dynamic and diverse environment, in careers that span a broad spectrum of talents and skills across a variety of academic schools and units. As a USC employee, you will enjoy excellent benefits and perks, and you will be a member of the Trojan Family - the faculty, staff, students and alumni who make USC a great place to work. Think you've got what it takes to join us? We invite you to search our open positions and apply!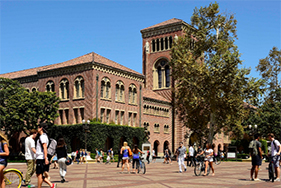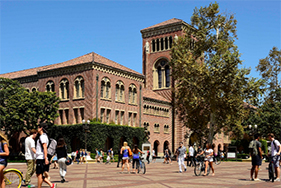 Contracts and Compliance Administrator
Apply
ICT
Los Angeles, California
The University of Southern California's Institute for Creative Technologies (ICT) is seeking a Contracts and Compliance Administrator to join our team. 
The Contract and Compliance Administrator maintains working knowledge, provides advice, negotiates, and keeps the Institute up to date on matters including:
Compliance issues, policies, and regulations such as International Traffic in Arms Regulation, Export Administration Regulations, Office of Foreign Assets Control and Human Research Protection (IRB/HRPO)
Cyber Security Maturity Model Certification requirements DFARS 252.204-7012 and FEDRAMPS requirements
Intellectual property issues in academia, including without limitation government purpose rights, commercial and non-commercial licensing, copy-right and copy-left open-source paradigms
Federal Acquisition Regulation and Defense Federal Acquisition Regulation Supplement
This position is located in Playa Vista, CA. A flexible hybrid work schedule is available.
Responsibilities And Duties
Understand export control regulations and related compliance matters as they apply to academia, and be able to issue spot where there is an export control compliance issue that must be addressed
Understand intellectual property ("IP") rights and be able to work with research staff and USC licensing associate to identify IP developed with government funds that requires disclosure, disclose IP both to comply with regulatory requirements and to make IP available for commercial license,discuss and implement appropriate licensing approaches with USC Stevens technology  transfer office, review, and negotiate agreements that may include IP, work with USC Stevens for appropriate review and approval of any IP related clauses.
Work with ICT researchers, business office and USC department of grants with respect to issue spotting any export control, IP, human subject studies or other compliance issues that relate to a proposal submittal and FAR and DFAR clauses in contracts
Review government funding solicitations for language that may preclude or limit ICT's ability to participate 
Draft and negotiate agreements with non-government counterparties (industry, academia, etc.). 
General legal/issue spotting, compliance for any legal issue that comes up (i.e., real estate, risk management, filming on campus, permissions to use ICT materials, etc.)
Participates in organizations, and keeps the Institute up to date on current issues in academic related groups such as Association of University Export Control Officers, National Council of University Research Administrators, Council on Government Relations, AUTM (formerly Association of University Technology Managers), University-Industry Demonstration Partnership
Preferred Qualifications,  Experience and Field of Expertise
Has knowledge of and be able to issue spot, draft and negotiate, as appropriate, on topics such as:
ITAR U.S. Munitions list Category IX, and be able to issue spot to identify when a project may fall within Category IX, another USML category or an EAR ECCN.
Controlled Unclassified Information/Covered Defense Information/DFARS 252.204-7012
Cybersecurity Maturity Model Certification (CMMC)
Technology Control Plans
Restricted party searching
Office of Foreign Asset Control embargoes
Actual and deemed exports
Intellectual property matters including working knowledge of patents and copyright law, commercial license terms, open-source licenses, academic license and government purpose rights
Federal Acquisition Regulation (FAR) and Defense Federal Acquisition Regulation Supplement (DFARS)
Human subject protection, institutional review boards
Government funded research, research administration
Must have significant experience with basic contract clauses and terms, ability to draft and issue spot/comment on drafts proposed by counter-parties.
Excellent oral and written communication skills in addition to critical-thinking abilities.
Ability to work effectively under pressure, handle multiple priorities, tasks, demands and time sensitive pressurized situation
Preferred Education
Required Documents
Please submit resume and cover letter with application
Why work at USC ICT
Work on exciting and engaging projects that have real-life impact
A quality work-life balance
Meet interesting people from all walks of life: technologists, social scientists, military experts, creative writers, etc.
Opportunities for free, top-tier university education for you and your children
Located in the heart of Silicon Beach
Be part of both the research and development of tomorrow
Flexible schedule
Great benefits, including medical, continued education, and matched retirement, see http://benefits.usc.edu
About USC ICT
The University of Southern California's Institute for Creative Technologies (USC ICT) is where academia, entertainment, and the military meet. Located in the heart of Silicon Beach in Playa Vista, no other institute offers a more diverse collaborative environment where basic and applied research work hand-in-hand to transition cutting-edge technologies. We are world leaders in virtual human research, computer graphics, computer training simulations, and immersive experiences for decision-making, cultural awareness, leadership and health, located in Playa Vista, CA. ICT Employees are encouraged to develop themselves both professionally and personally, through workshops, invited guest talks, movie nights, social events, various sports teams, a private gym. The atmosphere at ICT is relaxed, informal and flexible, while encouraging initiative, personal responsibility, and a high work ethic.
The annual base salary range for this position is $143,526 - $162,00. When extending an offer of employment, the University of Southern California considers factors such as (but not limited to) the scope and responsibilities of the position, the candidate's work experience, education/training, key skills, internal peer equity, federal, state, and local laws, contractual stipulations, grant funding, as well as external market and organizational considerations.
Minimum Education: Master's degree, Combined experience/education as substitute for minimum education Minimum Experience: 7 years Minimum Field of Expertise: Negotiations and drafting of contracts. Knowledge of applicable federal, state and local laws, regulations and policies. Strong interpersonal skills to deal effectively and tactfully with people at all levels of management. Demonstrated ability to communicate effectively, both verbally and in writing.
REQ20126990 Posted Date: 12/15/2022
Apply