Let's change the world together!
USC is a leading private research university located in Los Angeles – a global center for arts, technology and international business. As the city's largest private employer, responsible for more than $8 billion annually in economic activity in the region, we offer the opportunity to work in a dynamic and diverse environment, in careers that span a broad spectrum of talents and skills across a variety of academic schools and units. As a USC employee, you will enjoy excellent benefits and perks, and you will be a member of the Trojan Family - the faculty, staff, students and alumni who make USC a great place to work. Think you've got what it takes to join us? We invite you to search our open positions and apply!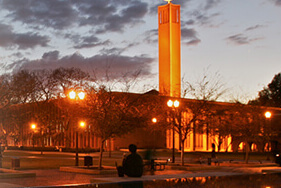 Contracts & Grants Administrator II (Centralized)
Apply
Office of Research
Los Angeles, California
The Department of Contracts and Grants is seeking a Contracts and Grants Officer (Contracts and Grants Administrator II) to join its Health Sciences team on the University Park Campus location (Credit Union Building). The Senior Contract & Grant Officer interacts with faculty, University offices and external funding agencies to facilitate the exchange of information and provide services associated with pre and post-award administration of contracts and grants to assigned departments. The Department of Contracts and Grants (DCG) supports USC's investigators from proposal development to award closeout, ensuring that our grants and contracts are consistent with university standards for academic freedom, research ethics and fiscal responsibility. Job Accountabilities: x Provides a range of post-award administrative support including expenditure approvals and allowability and reporting requirement information. Coordinates the submission of notices and request to sponsors. Coordinates the submission of interim reports, and reviews and approves closeout documents x Resolves pre and post-award administrative problems related to sponsored projects x Follows through with agencies for award and funding. Negotiates awards, establishes account numbers, and coordinates award documents x Reviews and recommends for approval proposals for research, training and public service projects x Acts as the University's official representative to sponsoring agencies x Advises on specific agency requirements and guidelines to assist faculty and their staff in the preparation and submission of proposals x Assists in the identification of external funding sources for sponsored research and training x Coordinates administration of unusually complex projects such as national research centers, oversees projects, and program projects x Performs other related duties as assigned or requested. The University reserves the right to add or change duties at any time. Performs other duties as assigned or requested. The university reserves the right to add or change duties at any time. Minimum Requirements: Minimum Education: Related Undergraduate Study Combined experience/education as substitute for minimum education Minimum Experience: 2 years, Combined education/experience as substitute for minimum experience Preferred Qualifications Bachelor's Degree 3 years of Contracts and Grants Administration experience Knowledge of University policies and procedures
The annual base salary for this position is $79,095.84. When extending an offer of employment, the University of Southern California considers factors such as (but not limited to) the scope and responsibilities of the position, the candidate's work experience, education/training, key skills, internal peer equity, federal, state and local laws, contractual stipulations, grant funding, as well as external market and organizational considerations.
Minimum Education: Related Undergraduate Study Combined experience/education as substitute for minimum education Minimum Experience: 2 Years Combined education/experience as substitute for minimum experience Minimum Field of Expertise: Contracts and Grants Administration
REQ20127198 Posted Date: 12/07/2022
Apply