Keck Medicine of USC
Keck Medicine of USC is one of only two university-based medical systems in the Los Angeles area. Its internationally renowned physicians and scientists provide world-class patient care at Keck Hospital of USC, USC Norris Cancer Hospital, USC Verdugo Hills Hospital and more than 80 outpatient clinics in Los Angeles, Orange, Kern, Tulare and Ventura counties.
Keck Medical Center was ranked No. 16 on U.S. News & World Report's 2019-20 Best Hospital Honor Roll and among the top 3 hospitals in Los Angeles and top 5 in California. The hospital also ranked in the top 4 in urology (tie); top 10 in geriatrics; top 15 in ophthalmology, cardiology & heart surgery, gastroenterology & GI surgery and nephrology; top 20 in neurology & neurosurgery; top 25 in cancer; and top 35 in pulmonology & lung surgery.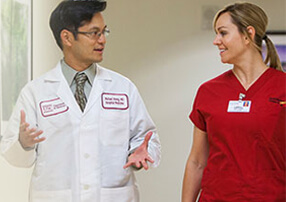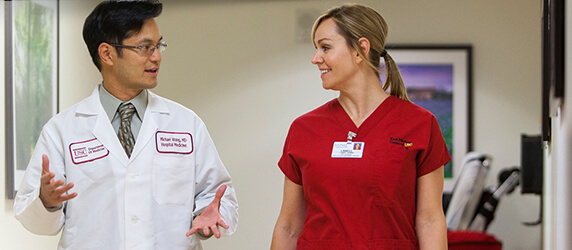 Health Care Concierge - Cardiology Clinic – Per Diem 8 Hour Days (Non-Exempt) (Non-Union)
Apply
Keck Medicine of USC
Hospital
Los Angeles, California
Assists with all aspects of patient care: serves as a primary contact for patients and caregivers who require assistance in understanding clinic processes and accessing necessary departments/personnel. Takes accountability for the patients' beginning-to-end experience regardless of their needs.  Assists patients in eliminating barriers to care by referring to community resources and/or appropriate staff members.  Assists/coordinates patient appointments and follow up.  
Assists multidisciplinary team in managing the care of the patient  thru all phases (In-take/Evaluation/Listed) by acting as a liaison between the clinic and referring physicians; assists in managing follow-up care for post surgical patients by setting up follow up care appointments; and/or coordinating an organized and efficient case flow of clinic scheduling.  Assists the office with clerical duties and other duties as assigned.
Must have excellent communication skills, including the ability to speak, read and write English proficiently. Must be comfortable with computers and medical terminology. In depth knowledge of all insurance types
Minimum Education: • Bachelor's Degree preferred. Minimum Experience/Knowledge: • 5 years experience in acute care or ambulatory care setting preferred. Knowledge of medical terminology preferred. Familiarity with word processing, Microsoft Outlook, GE Centricity Business, Cerner, PBAR and scheduling software is preferred. • Must have excellent communication skills, including the ability to speak, read and write English proficiently. Required License/Certification: • Fire and Safety Certification. If no card upon hire, one must be obtained within 30 days of hire, and maintained by renewal before expiration date. Licensed Vocational Nurse or RN preferred.
REQ20121412 Posted Date: 08/04/2022
Apply