Keck Medicine of USC
Keck Medicine of USC is one of only two university-based medical systems in the Los Angeles area. Its internationally renowned physicians and scientists provide world-class patient care at Keck Hospital of USC, USC Norris Cancer Hospital, USC Verdugo Hills Hospital and more than 80 outpatient clinics in Los Angeles, Orange, Kern, Tulare and Ventura counties.
Keck Medical Center was ranked No. 16 on U.S. News & World Report's 2019-20 Best Hospital Honor Roll and among the top 3 hospitals in Los Angeles and top 5 in California. The hospital also ranked in the top 4 in urology (tie); top 10 in geriatrics; top 15 in ophthalmology, cardiology & heart surgery, gastroenterology & GI surgery and nephrology; top 20 in neurology & neurosurgery; top 25 in cancer; and top 35 in pulmonology & lung surgery.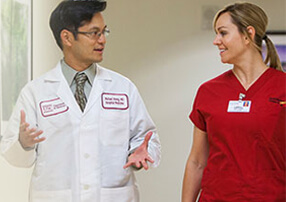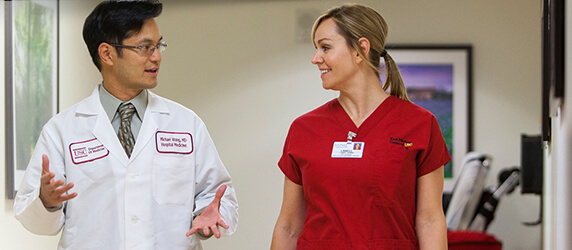 Laboratory Assistant, Phlebotomy - Clinical Lab - Per Diem 8 Hour Rotating Shifts (Non-Exempt) (Union)
Apply
Keck Medicine of USC
Hospital
Los Angeles, California
The Laboratory Assistant/Courier is the Department's primary support system and is responsible for procuring blood samples from patients, for preserving the integrity of specimens and for proper transporting, processing and preparation of all samples. Support from Laboratory Assistants also includes clerical functions such as answering telephone inquiries from other departments of the facility, dissemination of laboratory reports and communicating with referral laboratories utilized by the department.
Minimum Education: • High School diploma or equivalency. Minimum Experience/Knowledge: • One-year experience in Phlebotomy preferably in an acute care facility setting. Required License/Certification: • Phlebotomy certificate. • Fire and Safety Certification. If no card upon hire, one must be obtained within 30 days of hire, and maintained by renewal before expiration date.
REQ20123511 Posted Date: 10/02/2022
Apply