Let's change the world together!
USC is a leading private research university located in Los Angeles – a global center for arts, technology and international business. As the city's largest private employer, responsible for more than $8 billion annually in economic activity in the region, we offer the opportunity to work in a dynamic and diverse environment, in careers that span a broad spectrum of talents and skills across a variety of academic schools and units. As a USC employee, you will enjoy excellent benefits and perks, and you will be a member of the Trojan Family - the faculty, staff, students and alumni who make USC a great place to work. Think you've got what it takes to join us? We invite you to search our open positions and apply!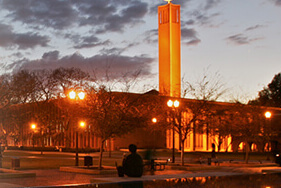 Member Relationship Specialist I
Apply
USC Credit Union
Los Angeles, California
USC Credit Union is looking for a Member Relationship Specialist I for it's central branch team. This position reports directly to the Branch Manager/Supervisor and is responsible for building and fostering relationships with USCCU's members and potential members. The Member Relationship Specialist I gathers and analyzes member data at the time of each interaction to respond to inquiries and offer customized solutions using in-depth knowledge of USCCU products, services and technologies.
Responsibilities include, but are not limited to:
Consistently meeting established performance standards, service standards and sales goals

Developing and deepening member relationships by providing high-quality consultative service that identifies member needs and matches those needs with value-added USCCU products and services

Processing member transactions efficiently, accurately, and in a timely manner. Includes deposits and withdrawals, loan payments, new account application, and all related documentation

Ensuring compliance with all applicable laws, regulatory requirements, policies and procedures as they relate to USCCU's products and services

Acting, on occasion, as a backup Member Relationship Specialist at other USC CU locations/branches
​The ideal candidate will:
Possess a Bachelor's degree

Have a minimum of two years' experience in financial institution sales and service with a proven track record of meeting production and sales goals

Be knowledgeable in Bank Secrecy Act, OFAC, US Patriot Act, Regulation CC and funds availability, GLB and Member Financial Privacy, NCUSIF, and Truth in Savings

Be flexible with scheduling that may include occasional Saturday hours and weekday afternoon/evening hours

Possess a high sense of urgency, attention to detail, initiative and integrity

Have exceptional interpersonal, customer service and communication skills

Pass a pre-employment background and credit check
USCCU offers a competitive salary and perhaps the best benefits package in the CU industry. We are a member-focused financial cooperative committed to becoming the preeminent financial services provider to the Trojan Family.

Fight On!!
Minimum Education: High school or equivalent Minimum Experience: <1 year Six months of customer service, sales or retail banking experience. Minimum Skills: Excellent interpersonal, written and oral communication skills. Ability to work independently with minimal supervision and as a member of a team. Ability to multi-task and build relationships in sales environment. Experience with office management software/tools (e.g. Google suite, Slack, Microsoft Excel). Preferred Education: Associate's degree in related field(s) Preferred Experience: 1 year 1 year of customer service, sales or retail banking experience. Preferred Skills: Working knowledge of consumer loan products and all services.
REQ20126699 Posted Date: 11/22/2022
Apply