Let's change the world together!
USC is a leading private research university located in Los Angeles – a global center for arts, technology and international business. As one of the city's largest private employers, responsible for more than $8 billion annually in economic activity in the region, we offer the opportunity to work in a dynamic and diverse environment, in careers that span a broad spectrum of talents and skills across a variety of academic schools and units. As a USC employee, you will enjoy excellent benefits and perks, and you will be a member of the Trojan Family - the faculty, staff, students and alumni who make USC a great place to work. Think you've got what it takes to join us? We invite you to search our open positions and apply!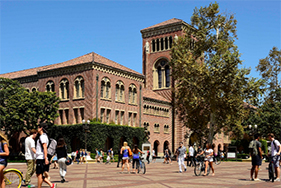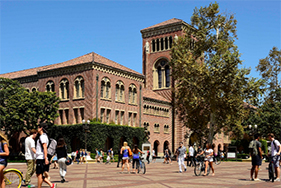 Postdoc Research Associate
Apply
Keck School of Medicine
Los Angeles, California
A postdoctoral research position in cancer and genetic epidemiology is available at the USC Center for Genetic Epidemiology within the Department of Population and Public Health Sciences at USC. The applicant must have a Ph.D. (or equivalent qualification) with training in epidemiology, biostatistics and/or statistical genetics. The postdoctoral fellow will work directly with Drs. Chris Haiman and David Conti on analyzing risk factors, genetic and other omics data from diverse cohorts including the Multiethnic Cohort study, the RESPOND African American prostate cancer study and other large-scale genetics consortia (e.g. NHGRI PAGE and PRIMED. In addition to cancer, non-cancer outcomes will also be examined including anthropometric traits, diabetes and biomarkers, such as lipids, glucose, insulin or inflammatory markers. Studies focused on polygenic risk score development, rare variant analysis and health disparities research will be available. Desired is an applicant familiar with many of the most common analytic tools for genetic association studies. In addition, s/he will participate in the presentation of their research and in the writing of publications. The position requires a highly motivated individual with excellent written and verbal communication skills.
Preferred Experience: Training in epidemiology, biostatistics and/or statistical genetics
Preferred Field of Expertise: Epidemiology, biostatistics and/or statistical genetics
The University of Southern California strongly values diversity and is committed to equal opportunity in employment.  Women and men, and members of all racial and ethnic groups, people with disabilities, and veterans are encouraged to apply.
The annual base salary range for this position is $64,480- $72,000. When extending an offer of employment, the University of Southern California considers factors such as (but not limited to) the scope and responsibilities of the position, the candidate's work experience, education/training, key skills, internal peer equity, federal, state, and local laws, contractual stipulations, grant funding, as well as external market and organizational considerations.
Minimum Education: Ph.D. or equivalent doctorate within previous five years Minimum Experience: 0-1 year Minimum Field of Expertise: Directly related education in research specialization with advanced knowledge of equipment, procedures and analysis methods. Preferred Experience: Training in epidemiology, biostatistics and/or statistical genetics Preferred Field of Expertise: Epidemiology, biostatistics and/or statistical genetics
REQ20106417 Posted Date: 08/14/2023 - Thru date - 2024-02-29
Apply