Let's change the world together!
USC is a leading private research university located in Los Angeles – a global center for arts, technology and international business. As the city's largest private employer, responsible for more than $8 billion annually in economic activity in the region, we offer the opportunity to work in a dynamic and diverse environment, in careers that span a broad spectrum of talents and skills across a variety of academic schools and units. As a USC employee, you will enjoy excellent benefits and perks, and you will be a member of the Trojan Family - the faculty, staff, students and alumni who make USC a great place to work. Think you've got what it takes to join us? We invite you to search our open positions and apply!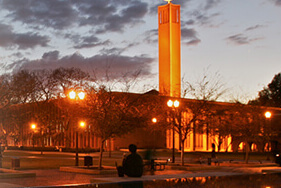 Postdoctoral Fellow - ATRIL Fellowship Program, USC Schaeffer Center
Apply
Sol Price School of Public Policy
Los Angeles, California
The University of Southern California (USC) is seeking a Postdoctoral Fellow to join the Alzheimer's Trial Recruitment Innovation Lab (ATRIL) fellowship program.
ATRIL is a collaboration between the USC Schaeffer Center for Health Policy & Economics, the USC Alzheimer's Therapeutic Research Institute, and the Economics Department at Howard University funded through a grant by the American Heart Association's Strategically-Focused Research Network (SFRN) on the Science of Diversity in Clinical Trials. ATRIL's goal is to test novel recruitment methods that shift the focus from traditional research and healthcare settings towards community-based activities (decentralized recruitment) so that clinicians can reach diverse participants who are eligible for earlier intervention trials. The Center's research projects build on an existing, online participant registry to engage, assess and recruit diverse (ethnic/racial, education, SES) participants for potential enrollment into a trial-ready cohort for immediate access to ongoing randomized clinical trials.
This two-year fellowship program is designed to train and develop the next generation of researchers interested in Alzheimer's disease and related dementias (ADRD) clinical trials through a multidisciplinary, active and team-based learning approach. The fellowship combines rigorous didactic sessions, clinical trials methods training, hands-on experience working on ATRIL's research projects and a mentored clinical research project using previously collected data. The training program is enhanced through interactive seminars, workshops and other learning and networking opportunities.
The ideal applicant is a post-doctoral researcher who has recently completed a PhD, MD or MD/PhD and has an interest in researching and/or leading future ADRD clinical trials. The fellowship program supports scientists across diverse domains of expertise to gain true expertise in ADRD clinical trials. Applicants from a diverse range of programs, such as medicine, gerontology, health policy, statistics, economics and public policy, are encouraged.
Because this SFRN aims to help end historical structures and workplace cultures that advertently or inadvertently treat people inequitably based on race, ethnicity, gender, sexual orientation, age, ability, veteran status or other factors, positive consideration will be given to an applicant from a racial or ethnic group that is underrepresented in science (e.g., Black/African-American; Hispanic/Latino; Native American or Alaska Native; and/or Hawaiian or other Pacific Islander) or an LGBTQ+ person or a woman.
Work Arrangement: on-site at any of the following three locations: USC Schaeffer Center (Los Angeles, CA); ATRI (San Diego, CA); or Howard University (Washington D.C.).
Minimum Qualifications
Minimum Education:
Must have completed a PhD, MD or MD/PhD in medicine, gerontology, public policy, health policy, statistics, health economics, health services research or related field
Compensation
The annual base salary range for this position is $64,480 - $85,000. When extending an offer of employment, the University of Southern California considers factors such as (but not limited to) the scope and responsibilities of the position, the candidate's work experience, education/training, key skills, internal peer equity, federal, state, and local laws, contractual stipulations, grant funding, as well as external market and organizational considerations.
Required Documents
Letter of intent

CV

Personal statement indicating the applicant's interest in clinical trials and commitment to diversity in clinical research

Short diversity statement
Please upload all required documents in one combined PDF.
The University of Southern California is an Equal Opportunity Employer that Values Diversity.
Serves as a research trainee for the purpose of enhancing and developing research competencies. Participates in planning, designing and conducting highly technical and complex research projects under the direction of a supervisor.
REQ20130201 Posted Date: 02/15/2023
Apply