Let's change the world together!
USC is a leading private research university located in Los Angeles – a global center for arts, technology and international business. As one of the city's largest private employers, responsible for more than $8 billion annually in economic activity in the region, we offer the opportunity to work in a dynamic and diverse environment, in careers that span a broad spectrum of talents and skills across a variety of academic schools and units. As a USC employee, you will enjoy excellent benefits and perks, and you will be a member of the Trojan Family - the faculty, staff, students and alumni who make USC a great place to work. Think you've got what it takes to join us? We invite you to search our open positions and apply!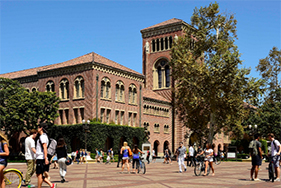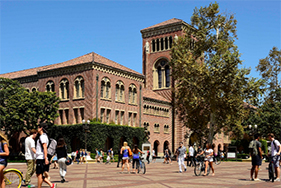 Postdoctoral Research Associate
Apply
Keck School of Medicine
Los Angeles, California
Postdoc Research Associate
A post-doctoral position is available in the research group of Dr. Steven Gazal, assistant professor in the department of preventive medicine at the Keck School of Medicine of University of Southern California (USC). The fellow will work closely with Dr. Gazal, with other members in his group, and with collaborators at the USC Center of Genetic Epidemiology, and USC biostatistics department. The lab focuses on developing and applying statistical methods to understand the genetic basis of human disease, with expertise in combining population genetics, genetic epidemiology and functional genomics approaches. Our current area of interests includes: (1) Understanding the impact of selection on the architecture of diseases, (2) Optimizing the use of functional datasets linking disease variants to their target genes, and (3) Understanding the impact of the environment on molecular phenotypes and diseases. We aim to apply these research directions to the analysis of data from inflammatory diseases and immune cells. 
Qualifications:
Exceedingly strong quantitative research background; practical experience working with large real-world genetic data sets, developing new methods, and producing high-quality published work.
Additional Information:
Please submit a brief statement of interest, CV, contact information for at least 3 references, and two sample publications by email to Steven Gazal, gazal@usc.edu.
The annual base salary range for this position is $64,480- $70,000. When extending an offer of employment, the University of Southern California considers factors such as (but not limited to) the scope and responsibilities of the position, the candidate's work experience, education/training, key skills, internal peer equity, federal, state, and local laws, contractual stipulations, grant funding, as well as external market and organizational considerations.
Minimum Education: Ph.D. or equivalent doctorate within previous five years Minimum Experience: 0-1 year Minimum Field of Expertise: Directly related education in research specialization with advanced knowledge of equipment, procedures and analysis methods.
REQ20097606 Posted Date: 12/15/2022
Apply