Let's change the world together!
USC is a leading private research university located in Los Angeles – a global center for arts, technology and international business. As the city's largest private employer, responsible for more than $8 billion annually in economic activity in the region, we offer the opportunity to work in a dynamic and diverse environment, in careers that span a broad spectrum of talents and skills across a variety of academic schools and units. As a USC employee, you will enjoy excellent benefits and perks, and you will be a member of the Trojan Family - the faculty, staff, students and alumni who make USC a great place to work. Think you've got what it takes to join us? We invite you to search our open positions and apply!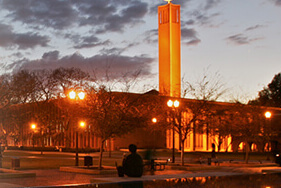 Postdoctoral Scholar- Research Associate
Apply
Leonard Davis School of Gerontology
Los Angeles, California
The University of Southern California (USC), founded in 1880, is located in the heart of downtown Los Angeles and is the largest private employer in the City of Los Angeles. USC is consistently ranked among the nation's most prestigious universities, and the USC Leonard Davis School of Gerontology features one of the world's best degree and research programs in gerontology. The USC Leonard Davis School has an international reputation as a hub of aging research and, with additional strong programs throughout the university, leads the way in defining and advancing the field of gerontology.
The Cohen lab (https://gero.usc.edu/labs/cohenlab) is searching for a postdoctoral fellow to study the emerging science of mitochondrial-derived peptides. Because mitochondria are central to many diseases, our lab focuses on how mitochondrial derived peptides can be used to help cure human diseases such as cancer, diabetes, obesity, and aging. The job scope will include the following: Systematic micro-peptide discovery through unique screening approaches to large genomic databases. Mechanism-characterization of new mitochondrial molecular pathways Developing personalized, ethnic-specific, approaches to health disparities via therapeutic- and prevention-strategies to diseases of aging.
Preferred Requirements:
Applicants should have a Ph.D., M.D., or M.D./Ph.D. degree in molecular biology, biochemistry, genetics, cell biology, or other related fields. Candidates must have good oral and written communication skills, be a motivated and independent learner, and must have a publication record that is available to assess experience.
The usual work schedule is M-F 8-5pm, but may be required to work overtime, weekends and/or holidays. This is a fixed-term position with an anticipated end date of employment of 12/31/2021. This position is funded by a research grant. Accordingly, this position is contingent upon receipt of the necessary funding from this or any subsequent grant to continue employment.  ​
Benefits include a competitive salary, a rich array of USC benefits including healthcare (including dental and vision), 403(b), tuition reimbursement, national holidays, paid vacation and more. This is a full-time hourly position that will require substantial commitment and flexibility.
If you are interested, please submit your application. Please include a cover letter and resume with references. Thank you for your interest!
Minimum Experience: 0-2 years in a research environment as a postdoctoral trainee. Minimum Education: Ph.D., M.D., or M.D./Ph.D. degree in molecular biology, biochemistry, genetics, cell biology, or other related fields.
REQ20095910 Posted Date: 12/16/2020
Apply