Let's change the world together!
USC is a leading private research university located in Los Angeles – a global center for arts, technology and international business. As the city's largest private employer, responsible for more than $8 billion annually in economic activity in the region, we offer the opportunity to work in a dynamic and diverse environment, in careers that span a broad spectrum of talents and skills across a variety of academic schools and units. As a USC employee, you will enjoy excellent benefits and perks, and you will be a member of the Trojan Family - the faculty, staff, students and alumni who make USC a great place to work. Think you've got what it takes to join us? We invite you to search our open positions and apply!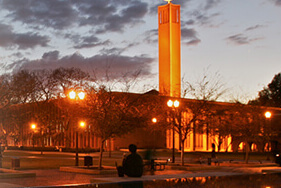 Project Assistant
Apply
Keck School of Medicine
Los Angeles, California
The USC Norris – Clinical Investigations Support Office (CISO) is looking to hire an additional specimen coordinator for the CISO Lab. This position requires a person with a strong medical background and an interest in clinical research.  This person relates primarily to the study coordinators with whom he/she works as a team and interacts with physicians, peers, and other CISO members.  This person is accountable to the Medical Director, the Associate Director of CISO and to the PIs with whom he/she works.  This person will need to be familiar with and adhere to the laboratory policies and procedures of all hospitals and to CISO policies and SOPs.  The functions included are not restricted to those listed below.
SpecificJob Functions:
I. Specimen Related Research
A. Protocol Related (task is not listed by importance)
1. Will attend all new protocol start up orientations for trials, in particular those with multiple blood/tumor samples and become familiar with the new and existing trials.
2. Attend weekly clinical staff research meetings.
3. Blood samples/PKs specified for protocols
a) Reads and understands study Lab Manual
b) Provides feedback on new studies regarding the feasibility of collection of specimens.
c) On notification from Study Coordinator, organizes and prepares blood specimen kits or tubes for study patient visit.
i) If CTU visit: Take labels and correct kits/tubes for CTU one day prior to visit.
ii) If Clinic visit: Processes (spins), labels, transports and stores study samples at appropriate recommended Lab Manual temperature. Processing may include, but is not limited to, centrifuging, ficoll separation, and magnetic bead based separation. 
d) Picks up samples at CTU or Clinic Lab and sends to sponsor per Lab Manual requirements, i.e., on day of draw or batched.
e) Packs and ships research samples to sponsor, after counting samples and filling out appropriate forms.  Keeps record in research file.
4. Tissue Samples
a) Requests pathology specimens – blocks or slides from Pathology using appropriate SOPs.
b) Ensures correct labeling and submits to sponsor with pathology reportand appropriate requisition.
c) Assists with fresh tumor collection and submission per protocol.
d) When a sample is required at time of bone marrow aspirate, is available to attend the procedure and collect the specimen and process as above.
e) Assists in the acquisition of new specimens obtained for the Comprehensive Hematology Tissue Repository (BANK) for consented patient.  This may include the use of FICOLL separation technique and leukophoresis specimens, freezing of samples in aliquots, and maintaining a database of samples stored.
5. Imaging: When necessary, will obtain imaging films per protocol requirement and mail to sponsor.
B. Protocol Administration for Specimen Coordination
1. If patient is being seen at an outside facility, assists in obtaining tissue or treatment records from hospital, lab, or physician and obtains outside laboratory results.
2. On request, will input registration data into CAFE database.
II. General
A. Will observe office etiquette by acting courteously and professionally with fellow staff members.
B. Hospital Interaction:
1. Be familiar with, and comply with, all hospital regulations.
2. Follow Medical Records rules for using EMR and other hospital-based programs.
Requirements:                                                                          
Medical knowledge is desirable

Ability to work independently with minimal supervision

Ability to work well with many people and in different disciplines

Is accurate with input

Will complete online training for Human Subjects Training, HIPAA, GCP and Blood Borne Pathogens courses
Performs other related duties as assigned or requested. The university reserves the right to add or change duties at any time.
Minimum Education: High school or equivalent Minimum Experience: 1 year Minimum Field of Expertise: Knowledge of data collection procedures and some experience with proposal preparation and production of technical documents
REQ20119105 Posted Date: 06/22/2022
Apply