Let's change the world together!
USC is a leading private research university located in Los Angeles – a global center for arts, technology and international business. As the city's largest private employer, responsible for more than $8 billion annually in economic activity in the region, we offer the opportunity to work in a dynamic and diverse environment, in careers that span a broad spectrum of talents and skills across a variety of academic schools and units. As a USC employee, you will enjoy excellent benefits and perks, and you will be a member of the Trojan Family - the faculty, staff, students and alumni who make USC a great place to work. Think you've got what it takes to join us? We invite you to search our open positions and apply!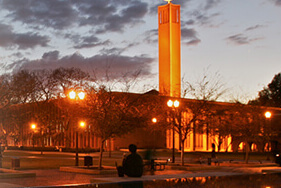 Research Associate, USC Schaeffer Center
Apply
Sol Price School of Public Policy
Los Angeles, California
In order for your application to be considered, you must attach a cover letter and CV to your application.
The mission of the Leonard D. Schaeffer Center for Health Policy & Economics (Schaeffer Center) is to measurably improve value in health through evidence-based policy solutions, research excellence and private- and public-sector engagement. With its extraordinary breadth and depth of expertise, the Schaeffer Center will have a vital impact on the transformation of healthcare.
The Schaeffer Center in USC's Sol Price School of Public Policy is seeking a Research Associate to serve as a researcher in the field of health economics/policy analysis. This position is part of a multidisciplinary research team including economists, physicians, health policy scholars, data scientists and other researchers who conduct evidence-based, policy-relevant research aimed at improving value in health. The position will be directly involved in all aspects of the research process, including idea generation, research design, research execution, publication and dissemination. 
The position requires excellent analytical skills, expertise in econometric analytical methods, ability to plan and conduct highly technical and complex research projects independently and in consultation with a supervisor, strong written and oral communication skills, experience working on externally funded grants, a willingness to attract external funding, an ability to develop solutions to complex research problems which require use of ingenuity and innovation, and a commitment to affecting change through empirical research. This is a full-time, 2-year (renewable) fixed term position.
Qualifications:
PhD in health economics, or similar applied field
Graduate-level econometrics training
Experience analyzing medical claims data using STATA
Familiarity with key healthcare and pharmaceutical policy issues
Interest in pharmaceutical economics
Excellent communication skills, both written and oral
Strong organizational skills
Attention to detail
Ability to work collaboratively
Ability to prioritize across multiple tasks and deliver high-quality outputs in a timely manner
Performs other related duties as assigned or requested. The university reserves the right to add or change duties at any time.
Compensation
Competitive and commensurate with experience and qualifications.
The annual base salary range for this position is $64,480 - $85,000. When extending an offer of employment, the University of Southern California considers factors such as (but not limited to) the scope and responsibilities of the position, the candidate's work experience, education/training, key skills, internal peer equity, federal, state, and local laws, contractual stipulations, grant funding, as well as external market and organizational considerations.
Required Documents
Cover letter and resume/CV
Optional Documents
Writing sample (term paper, thesis, etc.) demonstrating quantitative and analytic proficiency.
About the Schaeffer Center for Health Policy and Economics
The Schaeffer Center was established in 2009 as a research hub for health policy research at USC.  The result of a unique partnership between the School of Pharmacy and the Sol Price School of Public Policy, the Schaeffer Center takes an interdisciplinary approach to advance health policy and health economics. The Center raises awareness and produces groundbreaking research in the areas of health economics, health policy and pharmaceutical economics.
About theSol Price School of Public Policy
The mission of the Price School is to improve the quality of life for people and their communities, here and abroad. We achieve this mission through education and research that promote innovative solutions to the most critical issues facing society, with a particular focus on governance, urban development, and social policy. The Price School offers Ph.D. programs in Public Policy and Management and Urban Planning; masters' degrees in Public Administration, Public Policy, Urban Planning, Health Administration, and Real Estate Development; executive masters' degrees; and undergraduate degrees.
Minimum Qualifications
Minimum Education:
PhD in health economics, or similar applied field
Minimum Experience:
1 Year
Minimum Field of Expertise:
Directly related education and experience in research specialization with advanced knowledge of research methodology, project management, and analysis techniques.  Includes proficiency in statistical and support programs, including Excel, SAS and/or STATA. 
The University of Southern California is an Equal Opportunity Employer that Values Diversity.
Minimum Education: Ph.D. or equivalent doctorate Minimum Experience: 1 year Minimum Field of Expertise: Directly related education and experience in research specialization with advanced knowledge of equipment, procedures and analysis methods.
REQ20086924 Posted Date: 12/18/2022
Apply