Let's change the world together!
USC is a leading private research university located in Los Angeles – a global center for arts, technology and international business. As the city's largest private employer, responsible for more than $8 billion annually in economic activity in the region, we offer the opportunity to work in a dynamic and diverse environment, in careers that span a broad spectrum of talents and skills across a variety of academic schools and units. As a USC employee, you will enjoy excellent benefits and perks, and you will be a member of the Trojan Family - the faculty, staff, students and alumni who make USC a great place to work. Think you've got what it takes to join us? We invite you to search our open positions and apply!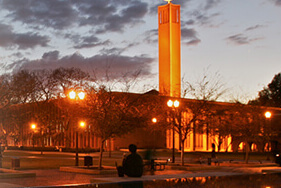 Research Associate
Apply
Keck School of Medicine
Los Angeles, California
Summary
The research associate supports the strategic plan and educational research missions of the Department of Medical Education, Keck School of Medicine. Reporting to the Assistant Dean of Medical Education Research and Scholarship, research associate offers consultations on educational research and scholarship, supports the process of research dissemination, and engages in medical education research projects as deemed appropriate by the Assistant Dean of Medical Education Research and Scholarship.
Job Duties
Research Activities
Assists in the design, implementation, and analysis of studies to measure the effectiveness of specific interventions/innovations in the medical education process.
Leads project team meetings, including a review of action plans and tracking of project milestones.
Updates action plans weekly and prompts accountable individuals to insure timely task completion.
Collects data or supervises data collection through focus groups, surveys, and observation of teaching.
Participates in the writing and submission of research manuscripts and conference abstracts.
Participates in the drafting of grant proposals.
Drafts research protocols for the Institutional Review Board.
Conducts literature searches, writes annotated bibliographies, and/or obtains relevant data for project development.
Works closely with the Assistant Dean to coordinate or manage the department's initiatives and project plans, project milestones and deliverables.
 Expert Consultation
Serves as a key resource for faculty, staff and trainees seeking consultation for educational research design and implementation.
Provides statistical consultations and performs statistical analyses.
Curriculum Development & Teaching
Creates resources to educate faculty, staff and trainees interested in conducting medical education research and scholarship.
Supports Assistant Dean with the administration of electives, workshops, and trainings related to research and scholarship.
Provides training on educational research and presentation as needed.
 Communications & Documentation
Develops engaging educational research content for the Department website.
Manages library of high-priority funding opportunities for education research as well as research bibliography database.
Tracks and reports on scholarship/grant productivity of educational leadership and trainees on an annual basis.
The annual base salary range for this position is $63,683.49- $85,000.00. When extending an offer of employment, the University of Southern California considers factors such as (but not limited to) the scope and responsibilities of the position, the candidate's work experience, education/training, key skills, internal peer equity, federal, state, and local laws, contractual stipulations, grant funding, as well as external market and organizational considerations.
Minimum Education: Ph.D. or equivalent doctorate Minimum Experience: 1 year Minimum Field of Expertise: Directly related education and experience in research specialization with advanced knowledge of equipment, procedures and analysis methods.
REQ20124784 Posted Date: 12/13/2022
Apply