Let's change the world together!
USC is a leading private research university located in Los Angeles – a global center for arts, technology and international business. As the city's largest private employer, responsible for more than $8 billion annually in economic activity in the region, we offer the opportunity to work in a dynamic and diverse environment, in careers that span a broad spectrum of talents and skills across a variety of academic schools and units. As a USC employee, you will enjoy excellent benefits and perks, and you will be a member of the Trojan Family - the faculty, staff, students and alumni who make USC a great place to work. Think you've got what it takes to join us? We invite you to search our open positions and apply!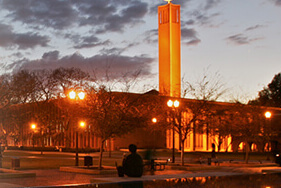 Research Lab Technician I
Apply
Dornsife College of Letters, Arts and Sciences
Los Angeles, California
Research Lab Technician I
Environment
The Liman laboratory  (https://dornsife.usc.edu/limanlab) seeks a Research Lab Technician I to support NIH-funded studies aimed at understanding cellular and molecular mechanisms of taste sensation and ion channel biophysics.  
The laboratory recently discovered a new family of ion channels (Tu et al , Science, 2018; http://science.sciencemag.org/content/359/6379/1047). One of the members of this family, OTOP1, functions in taste cells as the sour receptor (Teng et al, 2019). The function of OTOP channels that are expressed outside the taste system is still largely mysterious. The laboratory has also collaborated to solve the structure of OTOP1 and OTOP3 (Saotome et al, 2019). The research technician will support ongoing studies to follow up on these exciting new results and have the opportunity to conduct independent work if so desired. This position is based in the Neurobiology section of the department of Biological Sciences, on the beautiful University Park Campus of USC, close to downtown LA.
Position responsibilities:
The research technician will be involved in all aspect of lab maintenance and will supervise other lab members as needed. Candidates should have experience in molecular and cell biology within a research environment. Job duties may include generation of new plasmid DNA constructs, immunohistochemistry and maintenance of transgenic mouse lines and tissue culture cells.  The successful applicant should have a demonstrated ability to keep careful notes, troubleshoot experiments and communicate effectively with other members of the team The applicant will have the opportunity to learn new techniques and to participate in other enrichment activities and will be eligible for a generous benefits package.
Requirements:
The successful applicant will have a background in biology or chemistry and be proficient in basic molecular biology techniques, including two or more of the following: PCR, subcloning, western blot, immunohistochemistry, in situ hybridization, fluorescence microscopy or tissue culture. Ideal candidates should have an Associate's degree or higher, specialized /technical training or combined experience/education as substitute for minimum education and 2 years laboratory experience. Recent college graduates are encouraged to apply for the position to gain experience in a fast-paced research environment.
Other:
Preferred Education: Bachelor's degree in molecular biology, neuroscience, chemistry or other relevant discipline.
Preferred Experience: 2 years' experience working as a research assistant in a molecular biology, cell biology or neurobiology laboratory.
Preferred Field of Expertise: A working knowledge of standard laboratory equipment is also required.
Percentage of Time: 100% Full-time
Hourly range: The hourly rate range for this position is $20.20 - $24. When extending an offer of employment, the University of Southern California considers factors such as (but not limited to) the scope and responsibilities of the position, the candidate's work experience, education/training, key skills, internal peer equity, federal, state and local laws, contractual stipulations, grant funding, as well as external market and organizational considerations.
This is a grant funded position.
Required Documents and Additional Information:
Resume and cover letter required (may be uploaded as one file). Please do not submit your application without these documents.
Job openings are posted for a minimum of (5) five business days. This job may be removed from posting boards and filled any time after the minimum posting period has ended, so please apply on the same business day if interested.
USC has excellent benefits, including health benefits for staff and their family with access to the renowned university medical network; eligibility for retirement plans with employer contributions after six months of employment; tuition benefits for staff and their family; free Professional Development classes; central Los Angeles location with easy access to commuter trains, buses and free tram pick up services; discounts to sporting and other campus events.
The University of Southern California is an Equal Opportunity Employer that Values Diversity.
Minimum Education: High school or equivalent, Combined experience/education as substitute for minimum education Minimum Experience: 6 - 12 months, Combined education/experience as substitute for minimum experience Minimum Field of Expertise: Ability to follow detailed instructions, oral and written
REQ20127134 Posted Date: 01/08/2023
Apply