Let's change the world together!
USC is a leading private research university located in Los Angeles – a global center for arts, technology and international business. As the city's largest private employer, responsible for more than $8 billion annually in economic activity in the region, we offer the opportunity to work in a dynamic and diverse environment, in careers that span a broad spectrum of talents and skills across a variety of academic schools and units. As a USC employee, you will enjoy excellent benefits and perks, and you will be a member of the Trojan Family - the faculty, staff, students and alumni who make USC a great place to work. Think you've got what it takes to join us? We invite you to search our open positions and apply!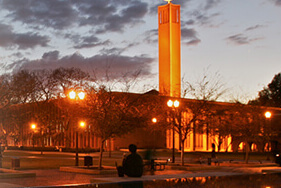 Research Lab Technician II
Apply
Keck School of Medicine
Los Angeles, California
Job Announcement:
The Department of Ophthalmology at the University of Southern California is seeking a research technician to participate in ongoing pre-clinical and clinical research projects, aimed to improve knowledge of pathophysiology, diagnostic evaluation, and therapeutic intervention of various eye diseases. The successful candidate will perform image analysis, compile data, and generate results, as well as, assist in multimodal ocular imaging and interpretation of results. Candidates must have a Bachelor's Degree or higher degree in science or engineering disciplines. The successful candidate will be self-motivated, responsible and team player, with excellent analytical and communication skills.
Job Summary:
Analyzes images obtained by various imaging equipment and assists in image acquisition.  Compiles data and computes results.  Assists in multimodal imaging and interpretation of results.  With minimal direction, performs assignments that are routine or non-routine and vary in complexity.  Provides general laboratory assistance to support research activities.
Job Accountabilities include:
Conducts research in accordance with laboratory and safety protocols. Collects field and/or laboratory measurements and data. Computes results for a variety of research procedures, tests and techniques.
Maintains accurate records of procedures used to conduct experiments. Uses laboratory/computer equipment to analyze experiment images. Provides interpretation of results.
Maintains research facility in orderly, operable condition. Maintains security and safety of equipment, samples, specimens and data.
Conducts library research to assist in the planning and design of experiments.
Preferred Qualifications:
Preferred Education:  Masters Degree
Preferred Experience:  3 years working in a research laboratory
Preferred Field of Expertise:  Science or Engineering
The hourly rate range for this position is $23.21 - $29.05. When extending an offer of employment, the University of Southern California considers factors such as (but not limited to) the scope and responsibilities of the position, the candidate's work experience, education/training, key skills, internal peer equity, federal, state and local laws, contractual stipulations, grant funding, as well as external market and organizational considerations.
Applicant Attachments (Required):   Application/Resume
Applicant Attachments (Optional):  Cover Letter
Minimum Education: Associate's Degree Specialized/Technical Training Combined experience/education as substitute for minimum education Minimum Experience: 2 Years Minimum Field of Expertise: Working knowledge of laboratory equipment and research protocols. Knowledge of computer analysis techniques and ability to provide routine analysis and interpretation of research data.
REQ20078244 Posted Date: 12/15/2022 - Thru date - 2023-12-16
Apply