Let's change the world together!
USC is a leading private research university located in Los Angeles – a global center for arts, technology and international business. As the city's largest private employer, responsible for more than $8 billion annually in economic activity in the region, we offer the opportunity to work in a dynamic and diverse environment, in careers that span a broad spectrum of talents and skills across a variety of academic schools and units. As a USC employee, you will enjoy excellent benefits and perks, and you will be a member of the Trojan Family - the faculty, staff, students and alumni who make USC a great place to work. Think you've got what it takes to join us? We invite you to search our open positions and apply!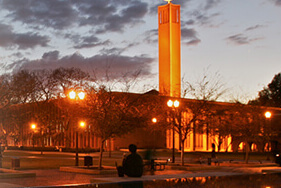 Research Lab Technician III / Supervisor - TRLab
Apply
School of Pharmacy
Los Angeles, California
USC School of Pharmacy has established a state-of-the-art Translational Research Laboratory (TRLab) to support research efforts within the School of Pharmacy, throughout the USC research environment, and other research teams and corporate partners in Southern California. TRLab, equipped with over 80 instruments in 13 laboratories at the John Stauffer Pharmaceutical Sciences Center, has been home to a multitude of research networks and activities. The unique facility environment with the centralized equipment allows investigators to perform cross-instrumental analysis and comprehensive multiplex assays at the level of molecules, cells, tissues and organs for basic and translational research. TRLab provides services and training in: 1) Sample Processing and Storage, 2) Histology, 3) Molecular Analysis, 4) Cell and Immunobiology, 5) Flow Cytometry, 6) Imaging, 7) Molecular Biology, 9) Next Generation Sequencing.
TRLab is seeking a self-motivated, customer service-oriented individual who has hands-on experience in instrumentation, assay development, training/teaching and lab management. Under the supervision of the director, the successful candidate will have an opportunity to work in a team-oriented environment that provides cutting-edge research services to advance translational research endeavors in the USC research community and for external collaborative partners. 
Job Responsibilities
TRLab services (50%)
Assist TRLab daily operation and management
Assist to maintain GLP and lab safety policies and regulations
Maintain equipment
Train and assist users
Train new student workers/volunteers to ensure high-quality core services
Supervise student users for accurate handling of equipment.
Histology Lab services (30%)
Prepare, operate, & maintain equipment
Manage service inventory of received tissue specimens
Process and embed tissues
Perform microtomy (microtome and cryostat) on tissue samples
Prepare and select proper dyes and chemicals for dye staining (e.g. H&E)
Administrative assistant (10%)
Develop and assist to organize files, records and SOPs
Manage stock and order inventories
Assist to prepare reports as needed for School of Pharmacy leadership
Assist to promote TRLab services; speak at campus events
Assay development and operation (10%)
Manage sample inventory for services
Assist to design, develop and execute assays
Demonstrate instrument operation and applications
Assist to analyze, interpret and present procedures and results
Assist to test client samples for services
Assist to prepare training sessions and seminars
Assist to present and publish methods and results
Serve as a resource to train & assist researchers
The ideal candidate will possess
Ability to quickly learn to operate and maintain a wide range of equipment and technology
Ability to successfully prioritize and complete multiple ongoing projects in fast-paced environment
Excellent interpersonal communication skills: advanced fluency in written and oral English.
Strong customer service orientation with professional, ethical behavior and positive, team-oriented attitude.
Preferred Qualifications:
Minimum Education: Bachelor's degree in related science field.
Minimum Experience: At least 1 year of hands-on experience in basic or translational research.
Minimum Qualifications: Hands-on research experiences in designing and executing related assays.
Preferred Experience: Over 1-year advanced experience in instrument maintenance, developing-designing-executing related assays, histological procedures and instrumentations.
Minimum Education: Bachelor's degree, Specialized/technical training Minimum Experience: 3 years Minimum Field of Expertise: Fully competent and proficient in the operation of sophisticated scientific equipment and independently able to perform complex procedures and techniques with accuracy
REQ20115782 Posted Date: 04/17/2022
Apply