Keck Medicine of USC
Keck Medicine of USC is one of only two university-based medical systems in the Los Angeles area. Its internationally renowned physicians and scientists provide world-class patient care at Keck Hospital of USC, USC Norris Cancer Hospital, USC Verdugo Hills Hospital and more than 80 outpatient clinics in Los Angeles, Orange, Kern, Tulare and Ventura counties.
Keck Medical Center was ranked No. 16 on U.S. News & World Report's 2019-20 Best Hospital Honor Roll and among the top 3 hospitals in Los Angeles and top 5 in California. The hospital also ranked in the top 4 in urology (tie); top 10 in geriatrics; top 15 in ophthalmology, cardiology & heart surgery, gastroenterology & GI surgery and nephrology; top 20 in neurology & neurosurgery; top 25 in cancer; and top 35 in pulmonology & lung surgery.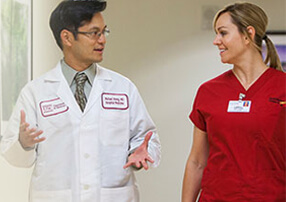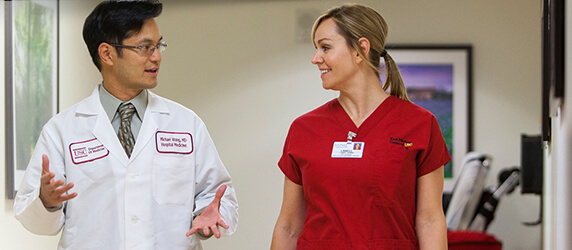 RN Case Manager, Lead - Case Management - Full Time 8 Hour Days (Non-Exempt) (Union)
Apply
Keck Medicine of USC
Hospital
Los Angeles, California
The Lead Case Manager provides operational support to the Case Management Department to ensure compliance with regulatory requirements for accurate billing and discharge planning.  The Lead Case Manager is accountable to ensure:  1) concurrent review of all patients to validate that the appropriate patient status is assigned upon admission and prior to discharge, 2) InterQual reviews are completed within 24 hours of admission, 3) observation patients are effectively managed on a daily basis, 4) throughput and timely discharges throughout nursing units and daily multidisciplinary rounds are occurring.  This position will provide support for the observation unit, PACU and other units as assigned by the Manager or Senior Director of Case Management.   Serves as a lead resource for education and effective case management strategies and applications with Nurse Managers, Department Leaders and Clinical Teams.
Minimum Education: • Graduate of an accredited school of registered nursing. Bachelor's Degree in Nursing (BSN) required. • Accredited Case Manager preferred. Minimum Experience/Knowledge: • Three to five years clinical experience with three or more years of experience in case management. • Ability to work independently with minimal supervision, exercising judgment and initiative. • Ability to manage multiple tasks with effective prioritization. • Process oriented. • Good computer skills. Required License/Certification: • Valid California Registered Nurse license required. • Current Basic Life Support (BLS)– Healthcare Provider from American Heart Association required. • Fire and Safety Certification. If no card upon hire, one must be obtained within 30 days of hire, and maintained by renewal before expiration date. (Required within LA City only)
REQ20121880 Posted Date: 08/14/2022
Apply