Keck Medicine of USC
Keck Medicine of USC is one of only two university-based medical systems in the Los Angeles area. Its internationally renowned physicians and scientists provide world-class patient care at Keck Hospital of USC, USC Norris Cancer Hospital, USC Verdugo Hills Hospital and more than 80 outpatient clinics in Los Angeles, Orange, Kern, Tulare and Ventura counties.
Keck Medical Center was ranked No. 16 on U.S. News & World Report's 2019-20 Best Hospital Honor Roll and among the top 3 hospitals in Los Angeles and top 5 in California. The hospital also ranked in the top 4 in urology (tie); top 10 in geriatrics; top 15 in ophthalmology, cardiology & heart surgery, gastroenterology & GI surgery and nephrology; top 20 in neurology & neurosurgery; top 25 in cancer; and top 35 in pulmonology & lung surgery.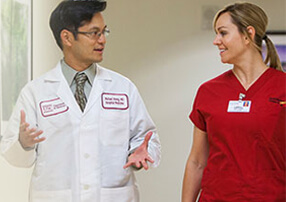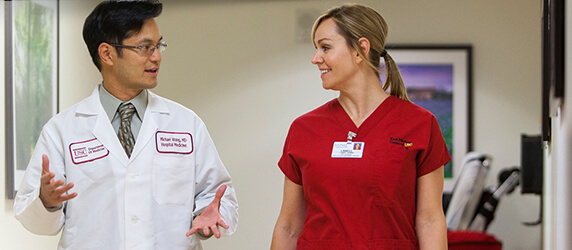 RN Clinical (Endoscopy Float Pool) - Perioperative Float Pool - Full Time 12 Hour Days (Non-Exempt) (Union)
Apply
Keck Medicine of USC
Hospital
Los Angeles, California
The Registered Nurse utilizes the nursing process (assess, plan, implement and evaluate) to provide safe, quality care to the GI patients.  He/she works collaboratively with the nursing staff, medical staff and all members of the health care team.  The Surgical Services Float Pool Registered Nurse is to float to different areas within Keck Medical Center of USC to perform Endoscopy procedures (i.e. Surgery, Endoscopy, HC2 Endoscopy Center, HC3, HC4/OPSC, Norris Cancer Hospital, procedures at the bedside for inpatients, among others. He/she demonstrates professionalism through supervision of the RN Manager, Central Scheduling.
Minimum Education: • Graduate of an Accredited School of Nursing. • BSN Required Minimum Experience/Knowledge: • Minimum 3 years Prior Endoscopy experience OR 3 years in a high acuity Intensive Care setting immediately prior to application, • Moderate Sedation administration experience preferred. Required License/Certification: • Valid California Registered Nursing license • BLS for Healthcare Provider from American Heart Association • ACLS for Healthcare Provider from American Heart Association. • Fire and Safety Certification If no card upon hire, one must be obtained within 30 days of hire, and maintained by renewal before expiration date. (Required within LA City only)
REQ20116827 Posted Date: 06/05/2022
Apply