Let's change the world together!
USC is a leading private research university located in Los Angeles – a global center for arts, technology and international business. As the city's largest private employer, responsible for more than $8 billion annually in economic activity in the region, we offer the opportunity to work in a dynamic and diverse environment, in careers that span a broad spectrum of talents and skills across a variety of academic schools and units. As a USC employee, you will enjoy excellent benefits and perks, and you will be a member of the Trojan Family - the faculty, staff, students and alumni who make USC a great place to work. Think you've got what it takes to join us? We invite you to search our open positions and apply!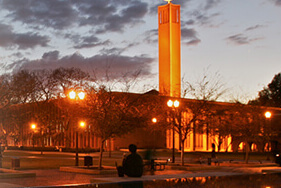 Senior Administrative Assistant
Apply
Annenberg School for Communication and Journalism
Los Angeles, California
The Pacific Council seeks to hire an Senior Administrative Assistant to provide confidential and timely administrative support to the council's executive management team.

DUTIES & RESPONSIBILITIES
Schedules meetings for CEO and executive management staff
Manages calendar for CEO
Coordinates meetings requiring input and participation from multiple internal and external stakeholders
Coordinates CEO travel as needed
Prepares reimbursement requests
Updates constituent data in Salesforce CRM
Monitors general email inquiries; forwards and responds to constituent emails
Schedules board meetings and board committee meetings, assembles and distributes meeting agendas and board books, prepares meeting minutes, and hosts meeting Zoom sessions as needed
Transcribes standard operating procedures and business processes, drafts internal memos and business correspondence, and create templates for repetitive tasks using Google Suite software
Supports events and special projects as needed
Assists in website update and maintenance
Provides support with office management

REQUIREMENTS & QUALIFICATIONS
Minimum Experience: 3 years; combined education/experience as substitute for minimum experience
Minimum Field of Expertise: secretarial or specialized clerical and administrative experience
Demonstrated, deep commitment to mission, core values, and our commitment to diversity and inclusion
Proficiency with Microsoft Office, Google Drive programs, Apple and PC operating systems, and Zoom
Employee must abide by COVID-19 protocols of USC and Pacific Council at all times
PREFERRED QUALITIES
4 years of experience strongly preferred
Bachelor's degree strongly preferred
Familiarity with CRMs and project management tools
Strong organizational skills and attention to detail
Experience in and capacity to work in a fast-paced work environment
Ability to multi-task and manage various project elements simultaneously

ADDITIONAL QUALITIES NEEDED
Relationship Management: Able to cross manage their peers and supervisors against internal project deadlines and initiatives. Balance their own projects against the needs of others. Able to work independently as well as on a team. Understand urgent versus important.
Executes to Results: Strong ability to create and execute against work plans. History of meeting goals and achieving benchmarks and holding self and others accountable. Trouble-shoot and work well with others. Ability to manage a high volume of transactions and be productive in a fast-paced multitasked environment. Committed to process and efficiency. Must be very detail-oriented.
Communication: Demonstrated ability to communicate clearly and effectively, both verbally and written. Good listener, empathetic team player, and flexible.
COMPENSATION AND BENEFITS
This is a non-exempt, gift-funded, staff position that is eligible for overtime with supervisor pre-approval.
The hourly range for this position is: $25.64-$27.17.

When extending an offer of employment, the University of Southern California considers factors such as (but not limited to) the scope and responsibilities of the position, the candidate's work experience, education/training, key skills, internal peer equity, federal, state and local laws, contractual stipulations, grant funding, as well as external market and organizational considerations.

USC has excellent benefits, including health benefits for staff and their family with access to the renowned university medical network; eligibility for retirement plans with employer contributions after six months of employment; tuition benefits for staff and their family; free Professional Development classes; central Los Angeles location with easy access to commuter trains, buses, and free tram pick up services; discounts to sporting and other campus events.
PACIFIC COUNCIL OVERVIEW
The Los Angeles-based Pacific Council on International Policy (pacificcouncil.org) is an independent, nonpartisan organization committed to building the vast potential of the West Coast for impact on global issues, discourse, and policy. Since 1995, the Pacific Council has hosted discussion events on issues of international importance, convened task forces and working groups to address pressing policy challenges, and built a network of globallyminded members across the West Coast and the world.

The Pacific Council's activities in Los Angeles – conferences, speaker events, task forces, working groups, and delegations – offer a forum for the creation and exchange of ideas and tools to advocate for sound global policy. The Council is governed by a Board of Directors. Dr. Jerrold D. Green serves as President and CEOAs a West Coast organization focused on international affairs, the Pacific Council applies significant energy to making an impact through programs and projects with special resonance for our region of the world.

TO APPLY
To apply please visit https://usccareers.usc.edu
No phone calls, and please do not contact existing staff about this opportunity
Minimum Education: Bachelor's degree Combined experience/education as substitute for minimum education Minimum Experience: 3 years Minimum Field of Expertise: Secretarial or specialized clerical and administrative experience Preferred Education: Bachelor's degree Preferred Experience: 4 years
REQ20129444 Posted Date: 02/06/2023
Apply