Let's change the world together!
USC is a leading private research university located in Los Angeles – a global center for arts, technology and international business. As one of the city's largest private employers, responsible for more than $8 billion annually in economic activity in the region, we offer the opportunity to work in a dynamic and diverse environment, in careers that span a broad spectrum of talents and skills across a variety of academic schools and units. As a USC employee, you will enjoy excellent benefits and perks, and you will be a member of the Trojan Family - the faculty, staff, students and alumni who make USC a great place to work. Think you've got what it takes to join us? We invite you to search our open positions and apply!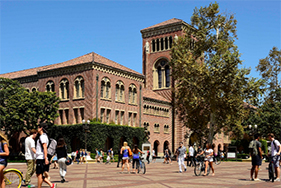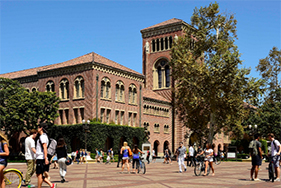 Senior Paralegal - Contracts and Compliance
Apply
ICT
Los Angeles, California
The University of Southern California's Institute for Creative Technologies (USC ICT) is currently seeking a highly qualified and motivated Senior Paralegal specializing in Contracts and Compliance. As a Senior Paralegal, you will work closely with the Contract and Compliance Administrator to create, review, and manage legal documents, initiate, and oversee legal processes, conduct legal research, and assist with special projects. This is an excellent opportunity to contribute to a dynamic and innovative research institute located in Playa Vista, CA.
This is a 4-month fixed-term position
Responsibilities:
Draft, edit, and review legal documents, including agreements and amendments, as well as business correspondence such as letters and reports.
Maintain communication templates for high-volume use, ensuring consistency and accuracy.
Initiate and manage formal legal processes, utilizing virtual filing systems and ensuring timely responses.
Gather, organize, cross-reference, and manage data, records, reports, contracts, and other legal documents using both virtual and physical databases.
Maintain logs of assigned matters and their status, ensuring all necessary information is properly filed.
Manage electronic document signature programs, ensuring complete and aligned software templates.
Perform audits as required and provide legal issue identification, analysis, and risk assessment.
Assist with organizing and carrying out special projects as assigned, providing support for project management of legal cases, litigation, and transactions.
Perform administrative tasks, coordinate meetings, and manage schedules as required.
Communicate effectively and build relationships with internal teams and external stakeholders.
Promote an inclusive environment that upholds the principles of the USC Code of Ethics.
Minimum Qualifications:
Certification from an ABA-approved paralegal program or demonstrated relevant experience.
Strong understanding of legal processes and document management.
Excellent written and verbal communication skills.
Preferred Qualifications and Experience:
Bachelor's degree in a relevant field.
Minimum of 5 years of experience in a similar role.
Familiarity with compliance issues, policies, and regulations, such as International Traffic in Arms Regulation, Export Administration Regulations, Office of Foreign Assets Control, and Human Research Protection (IRB/HRPO).
Knowledge of Cyber Security Maturity Model Certification requirements DFARS 252.204-7012 and FEDRAMPS requirements.
Understanding of intellectual property issues in academia, including government purpose rights, licensing, and copyright.
Familiarity with Federal Acquisition Regulation and Defense Federal Acquisition Regulation Supplement.
About USC ICT:
The University of Southern California's Institute for Creative Technologies (USC ICT) is a renowned research institute located in Playa Vista, CA. At USC ICT, academia, entertainment, and the military collaborate to advance cutting-edge technologies. We specialize in virtual human research, computer graphics, computer training simulations, and immersive experiences for decision-making, cultural awareness, leadership, and health. We offer a diverse and collaborative environment where basic and applied research go hand-in-hand. Our employees are encouraged to develop professionally and personally through various workshops, guest talks, and social events. We foster an informal and flexible atmosphere while valuing initiative, personal responsibility, and a strong work ethic.
If you are a detail-oriented and self-motivated professional with a passion for contracts and compliance, we invite you to join our team at USC ICT. Please submit your application, including your resume and cover letter, detailing your relevant experience and qualifications.
The hourly rate range for this position is $42.70 - $48. When extending an offer of employment, the University of Southern California considers factors such as (but not limited to) the scope and responsibilities of the position, the candidate's work experience, education/training, key skills, internal peer equity, federal, state, and local laws, contractual stipulations, grant funding, as well as external market and organizational considerations.
Minimum Education: Specialized/technical training
Addtional Education Requirements Combined experience/education as substitute for minimum education
Minimum Experience: 3 years
Addtional Experience Requirements Combined experience/education as substitute for minimum work experience
Minimum Skills: Certification from ABA approved program/prior demonstrated paralegal or relevant experience.
Preferred Education: Bachelor's degree
Preferred Experience: 5 years
REQ20135860 Posted Date: 06/26/2023
Apply