Keck Medicine of USC
Keck Medicine of USC is one of only two university-based medical systems in the Los Angeles area. Its internationally renowned physicians and scientists provide world-class patient care at Keck Hospital of USC, USC Norris Cancer Hospital, USC Verdugo Hills Hospital and more than 80 outpatient clinics in Los Angeles, Orange, Kern, Tulare and Ventura counties.
Keck Medical Center was ranked No. 16 on U.S. News & World Report's 2019-20 Best Hospital Honor Roll and among the top 3 hospitals in Los Angeles and top 5 in California. The hospital also ranked in the top 4 in urology (tie); top 10 in geriatrics; top 15 in ophthalmology, cardiology & heart surgery, gastroenterology & GI surgery and nephrology; top 20 in neurology & neurosurgery; top 25 in cancer; and top 35 in pulmonology & lung surgery.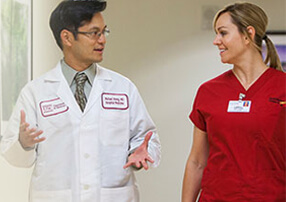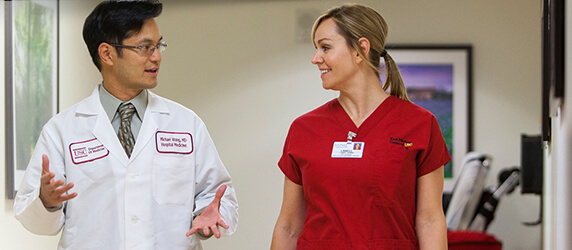 Social Worker, LCSW - Palliative Care - Full Time 8 Hour Days (Exempt) (Non-Union)
Apply
Keck Medicine of USC
Hospital
Los Angeles, California
The Clinical Social Worker for Palliative Care is responsible for psychosocial support provided to patients receiving palliative care services. Families should also benefit from the services provided by the palliative care services consult team.  The social worker will assist the team with the prevention and relief of suffering by means of early identification and comprehensive assessment and treatment of distressing symptoms.  The Palliative Care SW will play a prominent role in assisting patients in clarifying their goals of care simultaneously assisting family members and significant others when their goals are not aligned with the patient's. Takes into account cultural, religious and psychosocial domains for the purposes of developing and implementing appropriate treatment plans.  Provides resources in the hospital and the community to help the patient and family to achieve these goals. Throughout the patients' stay, consults with the palliative care team, the unit / service assigned social worker and the multidisciplinary team.  Educates staff, faculty, and the community on all aspects of palliative care and the services provided.  Embodies and serves as an ambassador for the philosophy of evidence-based symptom management and whole patient assessment for patients with life limiting illness.  Attends and participates in team meetings.  Assists in development of clinical practice guidelines/standards in support of quality palliative care with the team.  Demonstrates enthusiasm and willingness to pursue life-long learning, interest in and willingness to participate with the team in research related activities.
Minimum Education: • Master's degree in Social Work from an accredited graduate school of social work. Minimum Experience/Knowledge: • Minimum of two years' experience as an LCSW in an acute care setting. • Palliative care social work experience preferred Required License/Certification: • Fire and Safety Certification. If no card upon hire, one must be obtained within 30 days of hire, and maintained by renewal before expiration date. (Required within LA City only) • Licensed in the state of California as LCSW. • Current BLS for Healthcare Provider from American Heart Association. The annual base salary range for this position is $81,120.00 - $133,010.00. When extending an offer of employment, the University of Southern California considers factors such as (but not limited to) the scope and responsibilities of the position, the candidate's work experience, education/training, key skills, internal peer equity, federal, state, and local laws, contractual stipulations, grant funding, as well as external market and organizational considerations.
REQ20124133 Posted Date: 01/12/2023
Apply