Let's change the world together!
USC is a leading private research university located in Los Angeles – a global center for arts, technology and international business. As one of the city's largest private employers, responsible for more than $8 billion annually in economic activity in the region, we offer the opportunity to work in a dynamic and diverse environment, in careers that span a broad spectrum of talents and skills across a variety of academic schools and units. As a USC employee, you will enjoy excellent benefits and perks, and you will be a member of the Trojan Family - the faculty, staff, students and alumni who make USC a great place to work. Think you've got what it takes to join us? We invite you to search our open positions and apply!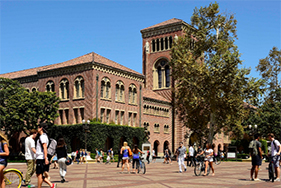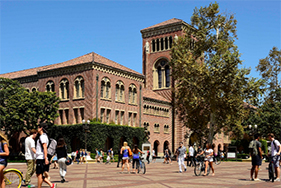 Sr. Threat Assessment Officer
Apply
Office of the Provost
Los Angeles, California
The University of Southern California is one of the world's leading private research universities. An anchor institution in Los Angeles, USC has a large number of international students and offers extensive opportunities for internships and study abroad.With a strong tradition of integrating liberal and professional education, USC fosters a vibrant culture of public service and encourages students to cross academic as well as geographic boundaries in their pursuit of knowledge. For more information, visit www.usc.edu.
The Office of Threat Assessment and Management was developed with a very straightforward vision in mind: everyone has the right and reasonable expectation to be safe when they come to USC to study, teach, learn and work. The focus of the office is to assist the university in the early identification of potential risk and to assist in the development of strategies designed to both prevent violence and to assist redirection toward healthy, appropriate behavior.  USC Threat Assessment & Management's mission is to provide proactive collaborative oversight and support to the University in the identification, assessment and management of threats and/or threatening behavior that may lead to acts of targeted violence against the USC campus and community.
Application Procedure: 
Please include a cover letter with your CV/resume.  It can be added to the application at the same time/place you add your CV/resume. 
RESPONSIBILITIES AND DUTIES
This Sr. Threat Assessment Officer will provide senior level consultation and support across the USC enterprise in the identification, assessment and management of potential threats to the community.

Will report directly to the Assoc. Vice Provost/Chief Threat Officer and act in their stead when required.

Will engage and co-ordinate with wide range of university and community partners for effective case management.
Will provide training both virtually and in-person on threat assessment and management concepts, practices and policies.

Will represent and further the goals and values of the university.
Required Skills/Abilities
Demonstrated experience and skill conducting threat assessments, developing intervention plans and maintaining case management records.

Be able to participate in and lead multi-disciplinary threat assessment team meetings.

Strong verbal and written communication skills.

Experience working with and respecting persons from diverse backgrounds.  

Experience working within a university environment.
Ability to work independently to further the mission of the office and support the values of the university.

Able to cultivate relationships and engage with local law enforcement and mental health professionals.
EXPERIENCE AND QUALIFICATIONS
Minimum Education: Master's degree in psychology, criminal justice, cyber security or related field.
Minimum Experience:5 years Threat Assessment & Management
Minimum Field of Expertise:Campus and/or workplace threat assessment & management
Preferred Education: Master's degree in psychology, criminal justice, cyber security or related field.
Preferred Experience: 7 years threat assessment & management, 2 years supervisory responsibility
Preferred Field Expertise:University or college threat assessment
USC is an equal-opportunity educator and employer, proudly pluralistic and firmly committed to providing equal opportunity for outstanding persons of every race, gender, creed and background. The university particularly encourages members of underrepresented groups, veterans and individuals with disabilities to apply. USC will make reasonable accommodations for qualified individuals with known disabilities unless doing so would result in an undue hardship. Further information is available by contacting uschr@usc.edu.
The annual base salary range for this position is $113,602.21 - $127,509.58. When extending an offer of employment, the University of Southern California considers factors such as (but not limited to) the scope and responsibilities of the position, the candidate's work experience, education/training, key skills, internal peer equity, federal,state and local laws, contractual stipulations, grant funding, as well as external market and organizational considerations.
Minimum Education: Master's degree
Addtional Education Requirements Combined experience/education as substitute for minimum education
Minimum Experience: 5 years threat assessment and management
Minimum Skills: Experience working with a diverse population. Excellent problem-solving skills, written and oral communication skills, and listening skills. Proven interpersonal skills, with the ability to develop good stakeholder relationships and work effectively with students, faculty, staff, administrators, law enforcement, patients, and physicians. Demonstrated organizational skills and the ability to undertake multiple tasks simultaneously. High standards of professionalism and confidentiality.
Preferred Education: Master's degree
Preferred Skills: Professional experience in higher education or a university setting. Working experience with law enforcement.
REQ20139220 Posted Date: 08/30/2023
Apply