Let's change the world together!
USC is a leading private research university located in Los Angeles – a global center for arts, technology and international business. As the city's largest private employer, responsible for more than $8 billion annually in economic activity in the region, we offer the opportunity to work in a dynamic and diverse environment, in careers that span a broad spectrum of talents and skills across a variety of academic schools and units. As a USC employee, you will enjoy excellent benefits and perks, and you will be a member of the Trojan Family - the faculty, staff, students and alumni who make USC a great place to work. Think you've got what it takes to join us? We invite you to search our open positions and apply!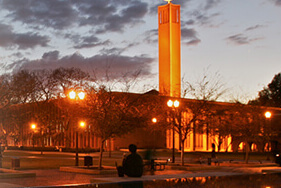 Museum Registrar
Apply
Office of the Provost
Pasadena, California
The University of Southern California's USC Museums collects, studies, conserves, and presents significant works of art across all times and cultures through its exhibitions, programs and educational initiatives. As an integral part of USC Museums, the Pacific Asia Museum creates inspiring encounters with the art, history and culture of Pacific Asia to promote intercultural understanding in the service of elevating our shared sense of humanity. 
We are looking for a Museum Registrar (full time, fixed-term - March 20 – October 20, 2023) to join our team at the Pacific Asia Museum located at 46 N. Los Robles Avenue, Pasadena, CA 91101.
RESPONSIBILITIES AND DUTIES
The Registrar will join a team of Registrars in carrying out tasks and duties for the maintenance and care of the Museum's diverse collection. The Registrar will be responsible for keeping collection records and data up-to-date and apply best practices to the work of the museum.
The Registrar must be familiar with standard acquisition and deaccession procedures and maintain best practices while processing accession and deaccession records, shipping receipts, right and reproduction paperwork, etc.
The Registrar will partake in monitoring environmental changes in collection storage areas and galleries, monitoring pest activity, and maintaining a clean and organized storage environment.
The Registrar will work in a team to conduct inventory on a regular basis. Update location movement and outdated object information, replace non-archival packing materials, and assign proper identification tag and label when needed.
The Registrar will investigate Found-in-Collection objects and published them in a timely manner.
The Registrar will work with other Registrars at Pacific Asia Museum and Fisher Museum of Art to support the campus-wide Collection Compliance Program and assist the team in current projects including by not limited to collection database upgrade, provenance research, NAGPRA compliance, facility and storage upgrade, public art project, etc.
The Registrar will also assist in the installation and de-installation of special exhibitions, rotation of artwork in the permanent galleries, planning logistics for incoming and outgoing loans, and preparing condition reports.
The Registrar will facilitates loan requests to other museums and art institutions, provides facility report and loan agreements, and coordinate shipping arrangements with different shippers, carriers and lenders.
The Registrar will respond to public inquiries and research request on collection and exhibition archives.
Required Skills/Abilities
This position requires precise attention to detail, ability to work collaboratively and independently. Must be physically capable of lifting up to 35 lbs, climbing stairs and ladders, have experience handling, packing/unpacking and transporting artworks in different medium. A deep knowledge about collection database is required.
EXPERIENCE AND QUALIFICATIONS
Minimum Education:
Bachelor's degree in Art or Art History is required
Minimum Experience:
Knowledgeable about collection database, digital technologies, metadata standards, and best practices in collection cataloguing; experience in art handling and collection management. Ability to work with team members in a dynamic work environment.
Minimum Field of Expertise:
Preferred Education:
Master's degree in Museum Studies preferred
Preferred Experience:
3+ years of experience working in a museum, a non-profit art organization or an art gallery involving collection management.
Preferred Field Expertise:
The hourly rate range for this position is $26.12-$32.29. When extending an offer of employment, the University of Southern California considers factors such as (but not limited to) the scope and responsibilities of the position, the candidate's work experience, education/training, key skills, internal peer equity, federal, state and local laws, contractual stipulations, grant funding, as well as external market and organizational considerations.
Minimum Education: Bachelor's degree, Combined experience/education as substitute for minimum education Minimum Experience: 2 years Minimum Field of Expertise: Two years of museum registrar or other related experience
REQ20128315 Posted Date: 01/19/2023
Apply