Let's change the world together!
USC is a leading private research university located in Los Angeles – a global center for arts, technology and international business. As the city's largest private employer, responsible for more than $8 billion annually in economic activity in the region, we offer the opportunity to work in a dynamic and diverse environment, in careers that span a broad spectrum of talents and skills across a variety of academic schools and units. As a USC employee, you will enjoy excellent benefits and perks, and you will be a member of the Trojan Family - the faculty, staff, students and alumni who make USC a great place to work. Think you've got what it takes to join us? We invite you to search our open positions and apply!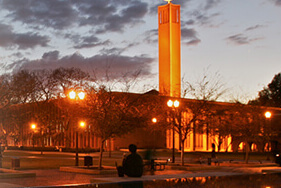 Biomarker Lab & Biorepository IT Supervisor
Apply
Keck School of Medicine
San Diego, California
The USC Keck School of Medicine - Alzheimer Therapeutic Research Institute ("ATRI"), located in San Diego, California is an academic institute comprised of an expert panel of scientific collaborators committed to advancing the development of new treatments for Alzheimer's Disease (AD) through innovative clinical trials.

The Biomarker Lab and Biorepository IT Supervisor provides daily oversight and direction to a small IT team in support of the Biomarker Lab and Biorepository operations at ATRI. Support covers management of laboratory equipment and IT equipment lifecycles.
Responsibilities:
Day to day management responsibilities of IT team members including scheduling, coaching and performance management.
Daily support of the IT team with requests and escalation.
Manages laboratory equipment lifecycle, including requirements, procurement, installation, service, documentation, and decommissioning.

Manage cold storage and environmental monitoring systems.
Arrange and supervise repairs of lab equipment.
Manage equipment maintenance contracts and scheduling of preventive maintenance for critical equipment.

Manages IT equipment lifecycle, including requirements, procurement, installation, service, documentation, and decommissioning.
Interacts with equipment, hardware, software and services vendors to establish and maintain supportive relations.
Supports adherence to relevant regulatory requirements, safety requirements and company Standard Operating Procedures as appropriate.
Ensures all operational processes and procedures are clearly documented and maintained.
Experience & knowledge:
Required Bachelor's Degree or equivalent experience.
Preferred 3-5 years; experience in Desktop and/or Help Desk support.
Proven track record and experience in project management and team supervision.
Experience in implementing and utilizing ITIL-aligned service desks.
Must be able to demonstrate excellent customer service and communication skills.
Must be able to demonstrate ability to learn and continue learning new systems and willingness to take on additional responsibilities.
Must be able to demonstrate ability to work both independently and cooperatively in a team as needed and follow-up towards the successful completion of assigned tasks.
Demonstrated experience with wireless and wired networks, MacOS and WindowsOS computing environments, telephony systems, and audiovisual systems.
Experience with SaaS and other cloud-based platforms.
Experience using command line scripting languages.
Experience creating and automating processes.
This position may be required to work evenings or weekends as needed.
Location: San Diego, CA
"The annual base salary range for this position is $92,068.69 - $119,366.51. When extending an offer of employment, the University of Southern California considers factors such as (but not limited to) the scope and responsibilities of the position, the candidate's work experience, education/training, key skills, internal peer equity, federal, state, and local laws, contractual stipulations, grant funding, as well as external market and organizational considerations."
Minimum Education: Bachelor's degree, Combined experience/education as substitute for minimum education Minimum Experience: 2 years Minimum Field of Expertise: Experience in computing environments; specific user support experience with operating systems, microcomputers, networks, LANs, and network software. Supervisory experience.
REQ20125880 Posted Date: 01/16/2023
Apply