Let's change the world together!
USC is a leading private research university located in Los Angeles – a global center for arts, technology and international business. As the city's largest private employer, responsible for more than $8 billion annually in economic activity in the region, we offer the opportunity to work in a dynamic and diverse environment, in careers that span a broad spectrum of talents and skills across a variety of academic schools and units. As a USC employee, you will enjoy excellent benefits and perks, and you will be a member of the Trojan Family - the faculty, staff, students and alumni who make USC a great place to work. Think you've got what it takes to join us? We invite you to search our open positions and apply!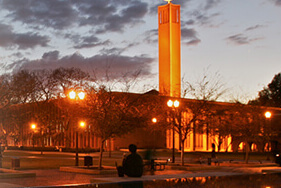 Clinical Monitoring Line Manager
Apply
Keck School of Medicine
San Diego, California
The USC Keck School of Medicine - Alzheimer Therapeutic Research Institute (ATRI), located in San Diego, California is an academic institute comprised of an expert panel of scientific collaborators committed to advancing the development of new treatments for Alzheimer's Disease (AD) through innovative clinical trials.
The Medical & Safety team within ATRI is looking for an experienced Clinical Monitoring Line Manager with strong supervisory skills and a background within clinical trials.  Duties will include but are not limited to:
Oversees Clinical Monitors for sponsor and investigator initiated clinical research
Responsible for managing study site assignments, daily operations, monitor metrics reviews, and data query placements, and closures
Ensures site qualifications, initiations, monitoring, and study closeout visits are conducted in accordance within relevant regulatory regulations.
Monitors and manages ongoing documentation, regulatory, and policy changes and up-dates for clinical monitoring procedures
Serves as primary communications liaison for clinical monitoring and study teams
Develops and administers ongoing clinical trial education, creating instructional and coaching plans for certified, appropriate staff qualifications and training
Recruits, screens, interviews, hires, and supervises clinical monitors
Responsible for all clinical monitor training and ongoing clinical trial education for monitors
Responsible for conducting performance evaluations, setting goals and providing counsel when appropriate
Travel to study sites, collecting and analyzing delivery, productivity, and performance metrics of Clinical Monitors
Job requirements
Knowledge and experience within clinical trials
In-depth knowledge of Good Clinical Practices (GCP), ICH, IRB, FDA, & HIPAA guidelines
Experience leading successful teams
Ability to train, recognize where training is needed, and coach team members
Strong written and verbal communication skills
Location:  San Diego, CA
"The annual base salary range for this position is $135,117.05 - $168,980.91. When extending an offer of employment, the University of Southern California considers factors such as (but not limited to) the scope and responsibilities of the position, the candidate's work experience, education/training, key skills, internal peer equity, federal, state, and local laws, contractual stipulations, grant funding, as well as external market and organizational considerations."
Minimum Education: Bachelor's degree Minimum Experience: 5 years Minimum Field of Expertise: Extensive clinical research experience, and experience monitoring clinical research studies Experience with medical terminology, and with the drug development process. Demonstrated experience with Good Clinical Practices (GCP), ICH guidelines, and pertinent FDA regulations. Proven ability to interpret and apply all relevant federal, state, and local laws, regulations, and policies regarding clinical trials and monitoring. Ability to work effectively and independently at a senior level in a highly decentralized and diverse setting. Demonstrated strong interpersonal skills to deal effectively and tactfully with staff at all levels. Proven ability to communicate effectively, both verbally and in writing. Demonstrated planning, problem-solving, and management skills..
REQ20125478 Posted Date: 01/11/2023 - Thru date - 2023-02-28
Apply