Let's change the world together!
USC is a leading private research university located in Los Angeles – a global center for arts, technology and international business. As the city's largest private employer, responsible for more than $8 billion annually in economic activity in the region, we offer the opportunity to work in a dynamic and diverse environment, in careers that span a broad spectrum of talents and skills across a variety of academic schools and units. As a USC employee, you will enjoy excellent benefits and perks, and you will be a member of the Trojan Family - the faculty, staff, students and alumni who make USC a great place to work. Think you've got what it takes to join us? We invite you to search our open positions and apply!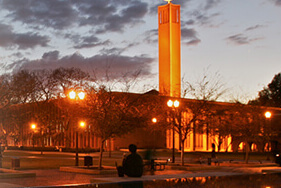 Clinical Research Associate
Apply
Keck School of Medicine
San Diego, California
The USC Keck School of Medicine - Alzheimer Therapeutic Research Institute (ATRI), located in San Diego, California is an academic institute comprised of an expert panel of scientific collaborators committed to advancing the development of new treatments for Alzheimer's Disease (AD) through innovative clinical trials.

Incumbent will provide oversight to the progress of clinical trials at study sites, and ensure that they are conducted, recorded, and reported in accordance with the protocol, Standard Operating Procedures (SOPs), Good Clinical Practice (GCP), and the applicable regulatory requirement(s). provide specialized research support to investigators in the development of research protocols for a project or study. Or supervises a segment of a research project such as data collection or data analysis.  Duties will include but are not limited to:
Assist in the design of study protocols.
Recommends methods and procedures for data acquisition, management and quality control as well as statistical techniques for data analysis.
Contributes to the writing of reports, research papers, articles and other documentation of study results.
Independently conducting visits to assigned study sites. During each visit, incumbent will review all case report forms (CRF) (either in electronic and/or paper form) at each assigned center, verify that requested corrections to forms have been made, and compare the CRF with any source documentation available, to ensure accuracy of data entry.
Review Regulatory Documents to ensure completeness and retrieve documents for the Trial Master File.
Responsible for administration and training of NACC Uniform Data Set (UDS), Neuropsychiatric Inventory (NPI), Cognitive Dementia Rating (CDR), Geriatric Depression Scale (GDS), and Recourse Use Inventory (RUI). Responsible for auditing case report forms (CRF) submitted by multiple centers to ensure completeness and accuracy. Generate correction lists and send to centers.
Responsible for reviewing and evaluating clinical interviews (such as Clinical Dementia Rating) and neuropsychological tests and ensure interviews are rated and tests are scored in a standardized manner. This involves reviewing interview and scoring materials, and contacting centers as necessary to review interview and rating procedures. Will oversee and provide guidance to the Project Coordinator in quality control activities within the Coordinating Center.
Perform audits and ensure all data necessary for analysis has been collected and shows to be accurate, giving special attention to primary outcome measures, as well as, safety measures.
Serve as primary contact for sites regarding questions about study conduct as well as medical safety in conjunction with the ATRI medical safety team.
For drug trials, as a matter of primary importance, accurately conduct completion of drug accountability.
Experience in AD research is preferred.
Up to 50% travel may be required at times.
Location:  San Diego, CA
The hourly rate range for this position is $42.26 to $52.60. When extending an offer of employment, the University of Southern California considers factors such as (but not limited to) the scope and responsibilities of the position, the candidate's work experience, education/training, key skills, internal peer equity, federal, state, and local laws, contractual stipulations, grant funding, as well as external market and organizational considerations.
Minimum Education: Bachelor's degree, Combined experience/education as substitute for minimum education Minimum Experience: 2 years Minimum Field of Expertise: Monitoring of clinical trials and medical terminology. Knowledge of the drug development process.Thorough knowledge of ICH guidelines and Good Clinical Practices (GCP). Understanding of FDA regulations pertaining to Good Clinical Practices.Thorough knowledge of local and/or country's regulation pertaining to clinical trials and monitoring.
REQ20120829 Posted Date: 12/18/2022 - Thru date - 2023-02-28
Apply