Let's change the world together!
USC is a leading private research university located in Los Angeles – a global center for arts, technology and international business. As one of the city's largest private employers, responsible for more than $8 billion annually in economic activity in the region, we offer the opportunity to work in a dynamic and diverse environment, in careers that span a broad spectrum of talents and skills across a variety of academic schools and units. As a USC employee, you will enjoy excellent benefits and perks, and you will be a member of the Trojan Family - the faculty, staff, students and alumni who make USC a great place to work. Think you've got what it takes to join us? We invite you to search our open positions and apply!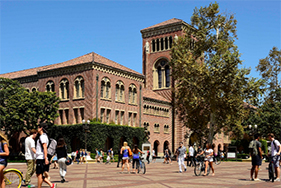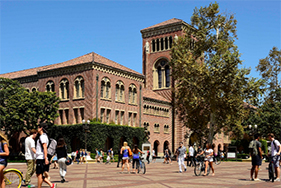 Clinical Research Associate
Apply
Keck School of Medicine
San Diego, California
The USC Keck School of Medicine - Alzheimer Therapeutic Research Institute (ATRI), located in San Diego, California is an academic institute comprised of an expert panel of scientific collaborators committed to advancing the development of new treatments for Alzheimer's Disease (AD) through innovative clinical trials.

Incumbent will provide oversight to the progress of clinical trials at study sites, and ensure that they are conducted, recorded, and reported in accordance with the protocol, Standard Operating Procedures (SOPs), Good Clinical Practice (GCP), and the applicable regulatory requirement(s).  Duties will include but are not limited to:
Conduct onsite and remote monitoring for assigned clinical sites and co-monitor visits. Review Investigator Site Files, study data, perform IP reconciliation, review Informed Consent Forms, and other monitoring visit activities.
Confirm sites are following GCP, regulatory requirements, study protocol, and ATRI policies. Work with sites to document deviations from standard procedures.
Review study data, issue and resolves queries. Review inclusion and exclusion criteria for study participants. Conduct monitor review of eCRFs. Ensure participant safety and protocol compliance.
Act as main point of contact for assigned clinical sites.
Thorough understanding of study protocol and manuals.
Work closely with Lead Clinical Monitor/Lead CRA to escalate site compliance issues.
Participate in monitoring activities to achieve study milestones.
Utilize internal and study specific software and tools.
Assist in training new monitors on study specific or onsite procedures as needed.
Participate in sponsor, internal, and regulatory audits as needed.
Participate in eTMF filing efforts as needed.
Experience in AD research is preferred.
Up to 50% travel may be required.
Location:  San Diego, CA
The hourly rate range for this position is $42.91 - $51.94. When extending an offer of employment, the University of Southern California considers factors such as (but not limited to) the scope and responsibilities of the position, the candidate's work experience, education/training, key skills, internal peer equity, federal, state, and local laws, contractual stipulations, grant funding, as well as external market and organizational considerations.
Minimum Education: Bachelor's degree, Combined experience/education as substitute for minimum education Minimum Experience: 2 years Minimum Field of Expertise: Monitoring of clinical trials and medical terminology. Knowledge of the drug development process.Thorough knowledge of ICH guidelines and Good Clinical Practices (GCP). Understanding of FDA regulations pertaining to Good Clinical Practices.Thorough knowledge of local and/or country's regulation pertaining to clinical trials and monitoring.
REQ20142026 Posted Date: 11/05/2023
Apply