Let's change the world together!
USC is a leading private research university located in Los Angeles – a global center for arts, technology and international business. As the city's largest private employer, responsible for more than $8 billion annually in economic activity in the region, we offer the opportunity to work in a dynamic and diverse environment, in careers that span a broad spectrum of talents and skills across a variety of academic schools and units. As a USC employee, you will enjoy excellent benefits and perks, and you will be a member of the Trojan Family - the faculty, staff, students and alumni who make USC a great place to work. Think you've got what it takes to join us? We invite you to search our open positions and apply!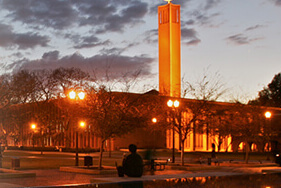 Clinical Trial Recruitment Assistant
Apply
Keck School of Medicine
San Diego, California
Clinical Trial Recruitment Assistant
The USC Keck School of Medicine - Alzheimer Therapeutic Research Institute (ATRI), located in San Diego, California is an academic institute comprised of scientific collaborators committed to advancing the development of new treatments for Alzheimer's disease (AD) through innovative clinical trials.
The Clinical Trial Recruitment Assistant will work with the ATRI Recruitment Section to support clinical trial sites in their participant recruitment and retention efforts for multi-site clinical trials for AD.  The incumbent will assist the Recruitment Section's Clinical Trial Recruitment Coordinators with a wide range of work assignments and must be well organized, able to manage several projects at the same time, and function well in a fast-paced environment.
The incumbent will play a supportive role for the various studies conducted at the Institute but will need to be a self-starter, have a high attention to detail, able to think critically, and effectively problem solve.  They must be able to take initiative, work independently and efficiently, as well as work successfully within a team environment.
The ideal candidate will have experience with participant recruitment and retention efforts and have an understanding of those efforts at the site level.  The incumbent will also need to have experience in clinical trial site engagement to be able to communicate study enrollment goals, specific population outreach, and more. 
Prior comparable experience that relates to the following position goals is also desired:
Assist clinical research sites in researching, planning, and designing participant outreach and promotional activities to help reach the target population for AD clinical trials.
Assist in the development and management of participant enrollment and retention data/technical reports.
Assist in maintaining statistics on outreach activities to help measure the return on investment.
Assist in the coordination of the design and development of clinical trial recruitment and educational materials and promotional items in collaboration with partners and vendors.
Assist in the maintenance and oversite of eTMF filing, invoice payments, study email communication, and more.
Essential skills include proficiency in Microsoft Office applications (Word, Excel, PowerPoint, etc.) and Google Sheets/Docs. Excellent interpersonal, as well as verbal and written communication skills is required.
Location: San Diego, CA
Salary is dependent on experience and education.
Minimum Education: Bachelor's degree, Combined experience/education as substitute for minimum education Minimum Experience: 1 year, Combined education/experience as substitute for minimum experience Minimum Field of Expertise: Administrative support services
REQ20123710 Posted Date: 10/02/2022
Apply