Faculty
"The University of Southern California is committed to excellence in teaching through strategies that foster the knowledge, skills, relationships, and values necessary for students to make real contributions in a rapidly changing world. USC is an equitable and diverse research university, and we recognize the many ways inclusivity strengthens our campus community. Our superb faculty have the exceptional responsibilities of creating new knowledge and instructing and guiding our passionate, hardworking student body" –Elizabeth Graddy, Executive Vice Provost for Academic Affairs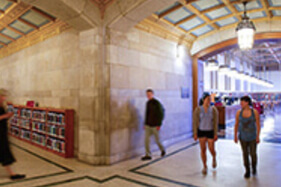 Associate Professor of Clinical Surgery (Cardiac Surgery Division)
Apply
Keck School of Medicine
Faculty
Los Angeles, California
The University of Southern California (USC), founded in 1880, is the largest private employer in the City of Los Angeles. As an employee of USC, you will be a part of a world-class research university and a member of the "Trojan Family," which is comprised of the faculty, students and staff that make the university what it is.
The Division of Cardiac Surgery of the Keck School of Medicine of the University of Southern California is recruiting at the Associate Professor of Surgery level for a BC/BE American Board of Thoracic Surgery with skills and interest in adult cardiac surgery. A large component of practice will be community based with a focus on developing and building cardiac surgery programs at our affiliate institutions.  Qualified candidates will be involved in the care of patients, teaching residents, collaboration in research and continuing education. 
The University of Southern California strongly values diversity and is committed to equal opportunity in employment.  Women and men, and members of all racial and ethnic groups, people with disabilities, and veterans are encouraged to apply.
REQ20115428 Posted Date: 04/27/2022
Apply