Keck Medicine of USC
Keck Medicine of USC is one of only two university-based medical systems in the Los Angeles area. Its internationally renowned physicians and scientists provide world-class patient care at Keck Hospital of USC, USC Norris Cancer Hospital, USC Verdugo Hills Hospital and more than 80 outpatient clinics in Los Angeles, Orange, Kern, Tulare and Ventura counties.
Keck Medical Center was ranked No. 16 on U.S. News & World Report's 2019-20 Best Hospital Honor Roll and among the top 3 hospitals in Los Angeles and top 5 in California. The hospital also ranked in the top 4 in urology (tie); top 10 in geriatrics; top 15 in ophthalmology, cardiology & heart surgery, gastroenterology & GI surgery and nephrology; top 20 in neurology & neurosurgery; top 25 in cancer; and top 35 in pulmonology & lung surgery.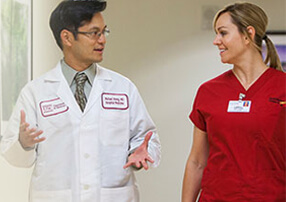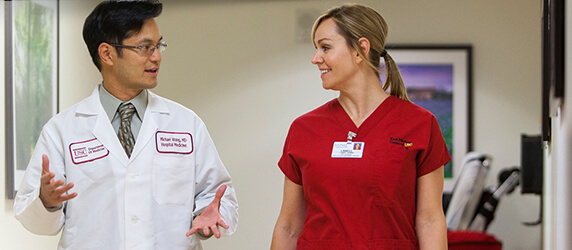 Clinical Laboratory Scientist - Clinical Lab - Full Time 8 Hour Days (Non-Exempt) (Non-Union)
Apply
Keck Medicine of USC
Hospital
Los Angeles, California
Minimum Education:
Bachelor of Arts of Science and/or equivalent training for California Clinical Laboratory Scientist or California Specialty (Limited) License.
Minimum Experience/Knowledge:
Minimum 1 year prior experience and/or CLS training to include: specialized and complex analysis, quality control, calibration, QC evaluation, inventory control, preventative maintenance, and quality improvement related to Clinical Laboratory field.
Required License/Certification:
Valid Clinical Lab Scientist license or Limited license from the State of California. ASCP certification preferred but not required.
Fire and Safety Certification.  If employee does not have card upon hire one must be obtained within 30 days of hire and maintained by renewal before expiration date.
The Clinical Laboratory Scientist performs a variety of standardized and highly specialized Biochemical, Hematological, Microbiological and Blood Banking, etc. analysis in the Clinical Laboratory. The Clinical Laboratory Scientist is responsible for the accuracy, reliability and timeliness of patient test results used for the diagnosis, management and treatment of patients.
REQ20114882 Posted Date: 03/23/2022
Apply