Let's change the world together!
USC is a leading private research university located in Los Angeles – a global center for arts, technology and international business. As the city's largest private employer, responsible for more than $8 billion annually in economic activity in the region, we offer the opportunity to work in a dynamic and diverse environment, in careers that span a broad spectrum of talents and skills across a variety of academic schools and units. As a USC employee, you will enjoy excellent benefits and perks, and you will be a member of the Trojan Family - the faculty, staff, students and alumni who make USC a great place to work. Think you've got what it takes to join us? We invite you to search our open positions and apply!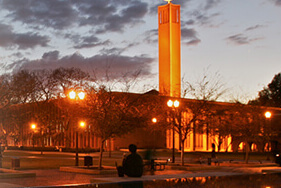 Clinical Research Data Specialist I
Apply
Keck School of Medicine
Los Angeles, California
We are looking for a highly motivated and qualified candidate with experience in clinical trials data management.  The following are the specific job functions:
Reads and understands clinical data from medical records. Extracts and enters required clinical data from medical records and patient research charts/reports to Clinical Research Forms (eCRFs/CRFs).

Maintains currency of research regulations including rules concerning reporting of Serious Adverse Events (SAEs) and violations with department training and feedback.

Interfaces with sponsors of externally sponsored trials. Provides timely data entry, plans and organizes monitoring visits and responds to inquiries.

Performs follow up for study patient survival by reviewing medical records. Contacts other institutions for data on patients hospitalized at other institutions.

Interacts closely with quality assurance teams to ensure data accuracy on Clinical Research Forms (eCRFs/CRFs) prior to submission for in-house, National Cancer Institute (NCI) sponsored and Cooperative Group studies. Discerns basic data discrepancies/protocol violations. Assists in obtaining outside documents and study specimen procurement and handling.

Attends new protocol start-up orientations. Completes required protocol specific training.

Assists in preparation of audits of assigned studies such as National Cancer Institute (NCI), Food and Drug Administration (FDA) and pharmaceutical audits.

Completes spreadsheets for industry studies in real time to ensure sponsor is invoiced appropriately and timely.

Ensures confidentiality, accuracy, security and appropriate access of all data and records.

Performs other related duties as assigned or requested. The university reserves the right to add or change duties at any time.
Minimum Education: Associate's degree, Combined experience/education as substitute for minimum education Minimum Experience: 6 months Minimum Field of Expertise: Requires good attention to detail with prior data entry experience. Some knowledge of medical terminology.
REQ20124223 Posted Date: 10/02/2022
Apply