Let's change the world together!
USC is a leading private research university located in Los Angeles – a global center for arts, technology and international business. As the city's largest private employer, responsible for more than $8 billion annually in economic activity in the region, we offer the opportunity to work in a dynamic and diverse environment, in careers that span a broad spectrum of talents and skills across a variety of academic schools and units. As a USC employee, you will enjoy excellent benefits and perks, and you will be a member of the Trojan Family - the faculty, staff, students and alumni who make USC a great place to work. Think you've got what it takes to join us? We invite you to search our open positions and apply!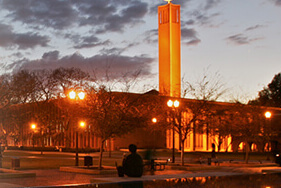 Media Relations Specialist
Apply
Communications
Los Angeles, California
Reporting to the Assistant Director of Media Relations, this Media Relations Specialist is a media relations position that promotes research from USC faculty that is published in leading peer-reviewed journals. 
The Media Relations Specialist works with researchers on published research from assigned academic areas of the university in an effort to find, write and place stories in mainstream media that exemplify the university's leadership in research for societal impact. The specialist works with colleagues around USC to advance the university's reputation in basic and applied research, and specifically in research with themes such as social justice, environmental justice, and diversity, equity and inclusion (DEI). The specialist is responsible for coordinating holistic communications plans and media plans for major outreach efforts to share strategy and multimedia efforts with leadership. The specialist is also responsible for reports to leadership that highlight successful outreach, engagement and publicity, particularly for issues or events of high importance to USC leadership.
The Media Relations Specialist is responsible for cultivating and maintaining effective working relationships with writers, editors and producers in the print and electronic media, especially those who cover science, research, and academic study. 
The Media Relations Specialist also responds to general media requests for information about the university and its subject matter experts and cultivates effective relationships with writers, editors and producers in the print and electronic media, focusing particularly on national media. This includes on-call duties as a public information officer for the university. 
The Media Relations Specialist is considered a first responder and is required to contribute to USC's emergency communications efforts during emergencies, as well as participate in training exercises for emergency response. 
The position requires intellectual curiosity and enthusiasm for the mission of a university. Previous PR experience in an agency, news outlet, corporate or higher education setting preferred.  
The University of Southern California (USC), founded in 1880, is located in the heart of downtown L.A. and is the largest private employer in the City of Los Angeles. As an employee of USC, you will be a part of a world-class research university and a member of the "Trojan Family," comprised of the faculty, students and staff that make the university what it is.
Job Accountabilities:
Advances

 the university's reputation by promoting primary research through the development of support materials and pitching media to place stories about findings.

Consults

 with faculty and administrators on media relations and publicity strategies, especially as it relates to promoting research at the university.

Collaborates

 with other departments and schools to share ideas and resources to achieve the best possible outcome for the university.
Preferred Job Qualifications:
·       Master's degree in a relevant field, such as a science, engineering, public policy, or journalism; 
·       Five (5) Years relevant experience.
·       Experience successfully developing and pitching stories to media, preferably with strong contacts in science and tech fields.
·       Experience writing on deadline, especially about topics in science, technology and/or social sciences. Strong background in covering academic research preferred.
·       Experience promoting content, including creating social media videos. Knowledge of writing for search engine optimization considered a bonus.
·       Adept with visual communications and digital/social media.
·       Proficient command of English, ability to also speak Mandarin, Cantonese, Hindi or Spanish a plus.
·       Ability to work collaboratively across a large organization to develop messages that resonate 
Required Documents
Please submit resume and cover letter that includes well-considered, succinct responses to the following questions:
Do you have a bachelor's degree or advanced degree?
Have you worked in a scientific industry (pharma, biomed, engineering, or other)?
Do you have experience in journalism, public relations, communications or a related field?
Are you able to write quickly and accurately on tight deadlines?
Do you have experience writing about academic research and technological innovation? 
Have you worked at a university or in an educational setting?
Minimum Education: Bachelor's degree, Combined experience/education as substitute for minimum education Minimum Experience: 3 years, Combined education/experience as substitute for minimum experience Minimum Field of Expertise: Public relations or journalism
REQ20116475 Posted Date: 05/01/2022 - Thru date - 2022-06-30
Apply