Let's change the world together!
USC is a leading private research university located in Los Angeles – a global center for arts, technology and international business. As the city's largest private employer, responsible for more than $8 billion annually in economic activity in the region, we offer the opportunity to work in a dynamic and diverse environment, in careers that span a broad spectrum of talents and skills across a variety of academic schools and units. As a USC employee, you will enjoy excellent benefits and perks, and you will be a member of the Trojan Family - the faculty, staff, students and alumni who make USC a great place to work. Think you've got what it takes to join us? We invite you to search our open positions and apply!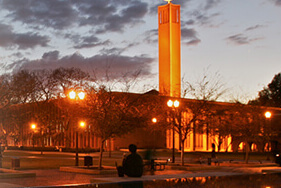 Research Lab Technician II
Apply
Leonard Davis School of Gerontology
Los Angeles, California
The University of Southern California (USC), founded in 1880, is in the heart of downtown Los Angeles and is the largest private employer in the City of Los Angeles. USC is consistently ranked among the nation's most prestigious universities, and the USC Leonard Davis School of Gerontology features one of the world's best degree and research programs in gerontology. The school has an international reputation as a hub of aging research and, with additional strong programs throughout the university, leads the way in defining and advancing the field of gerontology.
The USC Davis School of Gerontology is seeking a Research Lab Technician II to join its team!
This person will join a lab working on the molecular basis of aging and age-related diseases. This is an opportunity for a reliable and self-motivated person to participate in cutting-edge aging research. They will be working mainly with African turquoise killifish cells and tissues, and help manage our African fish colony. They will also assist with data generation and analysis derived from aging turquoise killifish, and will make contributions to related research projects in the laboratory. Primary responsibilities are to manage and genotype a colony of African turquoise killifish (including daily husbandry and feeding responsibilities). Secondary responsibilities will be to coordinate with other lab members, including students, to make sure the fish are taken care of according to best animal welfare practices. Other responsibilities include aspects of lab management support (i.e. ordering basic supplies, and maintaining proper lab records).
Job responsibilities will include but are not limited to:
Manage the husbandry of a small to medium fish colony (30-100 tanks).

Perform basic experiments and data analysis to support research lab projects, in collaboration with the PI and other lab members. Maintain detailed records of experiments, analyses, and outcomes.

Perform general lab maintenance as needed. Help maintain lab stocks, chemical inventory, and safety records, and provide general lab support, including help placing orders.

Help train new lab members in fish husbandry techniques.

Contribute to the development of new research protocols and procedures or adaptation of existing protocols to the model.

May contribute to the publication of findings and present ongoing work and findings to colleagues at academic conferences.

Perform general lab maintenance as needed. Help maintain lab stocks, chemical inventory, and safety records, and provide general lab support as needed.
Our ideal candidate will have a Bachelor's degree in biology or chemistry or related field. They will be already comfortable working with vertebrate animals (more specifically fish), especially in a laboratory context. They will have experience with PCR and other basic laboratory techniques. This position requires strong organizational skills, and the ability to interact with the PI and others lab members on a daily basis.
This position is funded by a research contract/grant and may be funded by a subsequent contract/grant. Accordingly, your position is contingent upon receipt of the necessary funding from this or any subsequent contract/grant to continue employment.
Benefits include a competitive salary, and a rich array of USC benefits including healthcare (including dental and vision), 403(b), tuition reimbursement, national holidays, paid vacation, and more. This is a full-time salaried position that will require substantial commitment and flexibility.
USC is an equal opportunity, affirmative action employer. All qualified applicants will receive consideration for employment without regard to race, color, religion, sex, sexual orientation, gender identity, national origin, protected veteran status, disability, or any other characteristic protected by law or USC policy. USC will consider for employment all qualified applicants with criminal histories in a manner consistent with the requirements of the Los Angeles Fair Chance Initiative for Hiring ordinance.
If you are interested, please submit your application. Please include a cover letter and resume with references. Thank you for your interest!
Minimum Education: Associate's degree, Specialized/technical training, Combined experience/education as substitute for minimum education Minimum Experience: 2 years Minimum Field of Expertise: Working knowledge of laboratory equipment and research protocols. Knowledge of computer analysis techniques and ability to provide routine analysis and interpretation of research data.
REQ20125244 Posted Date: 11/10/2022
Apply