Keck Medicine of USC
Keck Medicine of USC is one of only two university-based medical systems in the Los Angeles area. Its internationally renowned physicians and scientists provide world-class patient care at Keck Hospital of USC, USC Norris Cancer Hospital, USC Verdugo Hills Hospital and more than 80 outpatient clinics in Los Angeles, Orange, Kern, Tulare and Ventura counties.
Keck Medical Center was ranked No. 16 on U.S. News & World Report's 2019-20 Best Hospital Honor Roll and among the top 3 hospitals in Los Angeles and top 5 in California. The hospital also ranked in the top 4 in urology (tie); top 10 in geriatrics; top 15 in ophthalmology, cardiology & heart surgery, gastroenterology & GI surgery and nephrology; top 20 in neurology & neurosurgery; top 25 in cancer; and top 35 in pulmonology & lung surgery.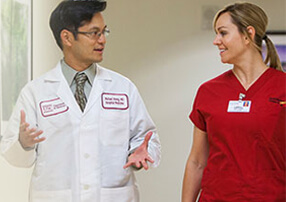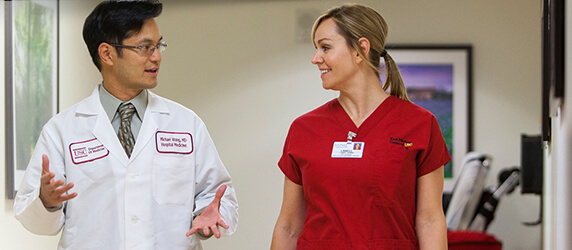 RN Patient Safety Quality Specialist - Quality and Outcomes Management - Full Time 8 Hour Days (Exempt) (Non-Union)
Apply
Keck Medicine of USC
Hospital
Los Angeles, California
This RN Patient Safety Quality Specialist-directly reports to the Manager of Regulatory and Patient Safety. The Quality Specialist- Patient Safety is responsible for coordinating quality improvement and patient safety initiatives, providing guidance, education and assistance in the development, implementation, and measurement for assigned projects, quality improvement initiatives and patient safety events.  Investigates and evaluates patient safety events for risk potential, loss minimization, and applicable recording and documentation.  Analyzes risk factors data to develop evidence-based patient safety interventions and process improvement strategies.  Provides consultation and support to teams or departments related to performance improvement initiatives, regulatory compliance and patient safety events.  Participates in root cause analysis (RCA), failure mode and effects analysis (FMEA), and cluster investigations.  Assists departments in identifying and correcting regulatory compliance issues and participates in preparatory activities for regulatory agencies. Research, collect and analyze internal and external data for decision making. Serve as subject matter expert regarding quality and patient safety initiatives, significant event management, and patient safety and risk reduction goals in alignment with the organization's strategic priorities.
The annual base salary range for this position is $110,240 - $194,920. When extending an offer of employment, the University of Southern California considers factors such as (but not limited to) the scope and responsibilities of the position, the candidate's work experience, education/training, key skills, internal peer equity, federal, state, and local laws, contractual stipulations, grant funding, as well as external market and organizational considerations
Minimum Education: • Baccalaureate degree in nursing (BSN) . • Prefer Masters-prepared candidate Minimum Experience/Knowledge: • One or more years or more in an acute care setting preferred with experience in licensing and accreditation. • Experienced at least one facility-wide accreditation survey within the last three years. • Working knowledge of TJC, CDPH, CMS accreditation and regulatory requirements. Required License/Certification: • Certified Professional in Healthcare Quality (CPHQ) OR Certified Professional in Patient Safety (CCPS) certification within 2 years. • Current California registered nurse license required • Fire and Safety Certification. If no card upon hire, one must be obtained within 30 days of hire, and maintained by renewal before expiration date. (Required within LA City only)
REQ20115706 Posted Date: 01/25/2023
Apply