Let's change the world together!
USC is a leading private research university located in Los Angeles – a global center for arts, technology and international business. As the city's largest private employer, responsible for more than $8 billion annually in economic activity in the region, we offer the opportunity to work in a dynamic and diverse environment, in careers that span a broad spectrum of talents and skills across a variety of academic schools and units. As a USC employee, you will enjoy excellent benefits and perks, and you will be a member of the Trojan Family - the faculty, staff, students and alumni who make USC a great place to work. Think you've got what it takes to join us? We invite you to search our open positions and apply!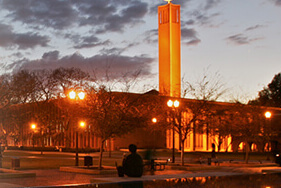 Special Project Manager
Apply
Keck School of Medicine
Los Angeles, California
The Department of Psychiatry and the Behavioral Sciences at the USC Keck School of Medicine seeks a Special Project Manager to manage clinical projects and assist with project budgets across the department.
This position will report to the department's Director of Finance and Business Operations. The person in this position will be responsible for managing clinical and operational projects across the department's clinical and academic missions, will assist in managing budgets and processing transactions as assigned, will manage staff as assigned on a by-project basis, and will assist in filling gaps throughout the department as needed.
This position is a hybrid position and is expected to report to the office, depending on business needs on a week-to-week basis.
Job duties include but are not limited to:
Managing special projects as assigned. Plan, design, develop, implement, and report on projects and coordinate project activities to meet objectives
Research and summarize data for projects. Prepare status reports on plans and activities for key stakeholders
Gather ad hoc committees to carry out projects, manage staff as assigned, research project needs, and serves as key resource for project information
Develops and manages budgets as assigned. Contributes to department financial management when needed
Fills administrative gaps across the department on an ad hoc basis
Preferred Skills/Experience:
Project management experience
Financial experience a plus
Strong technical and financial aptitudes
Strong skills with Excel, proficiency with the Microsoft Office Suite and web technologies
Excellent communication, organization, and people skills a plus
This is a fixed-term, full-time, non-exempt position in the Department of Psychiatry and the Behavioral Sciences at the Keck School of Medicine of USC. Compensation is competitive and contingent on experience. A generous benefits package includes: Medical, dental, vision, life insurance, long-term care, disability, malpractice coverage and more (information about benefits can be found here); significant retirement benefits, for which you are eligible after the first year of employment; tuition assistance for you and your family; and generous paid time off.
This position is initially for a 1-year fixed-term position. At the end of the 1-year term, the candidate in this role may be converted to a permanent, full-time position or renewed for another 1-year term depending on performance and budget availability.
Candidates must be willing to comply with all department, university, city, county, and state COVID-19 requirements. Information about USC's COVID-19 Vaccine Policy can be found here: https://policy.usc.edu/covid-19-vaccination-program/
USC strongly values diversity, equity, and inclusion and is committed to equal opportunity in employment. We prohibit discrimination on the basis of race, color, religion, sex, age, national origin, sexual orientation, gender identity or expression, disability, veteran status, marital status, or any other legally protected status. All genders, BIPOC, LGBTQIA+, people with disabilities, veterans, bicultural/multicultural and bilingual/multilingual individuals are encouraged to apply.
The annual base salary range for this position is $83,726.72 - $115,000.60. When extending an offer of employment, the University of Southern California considers factors such as (but not limited to) the scope and responsibilities of the position, the candidate's work experience, education/training, key skills, internal peer equity, federal, state and local laws, contractual stipulations, grant funding, as well as external market and organizational considerations
Minimum Education: Bachelor's degree Minimum Experience: 5 years Minimum Field of Expertise: Administrative or project administration experience.
REQ20126693 Posted Date: 12/27/2022
Apply