Let's change the world together!
USC is a leading private research university located in Los Angeles – a global center for arts, technology and international business. As the city's largest private employer, responsible for more than $8 billion annually in economic activity in the region, we offer the opportunity to work in a dynamic and diverse environment, in careers that span a broad spectrum of talents and skills across a variety of academic schools and units. As a USC employee, you will enjoy excellent benefits and perks, and you will be a member of the Trojan Family - the faculty, staff, students and alumni who make USC a great place to work. Think you've got what it takes to join us? We invite you to search our open positions and apply!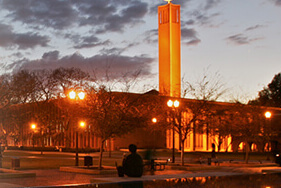 Clinical Trials Biostatistician I
Apply
Keck School of Medicine
San Diego, California
The USC KeckSchool of Medicine - Alzheimer Therapeutic Research Institute (ATRI), located in San Diego, California is an academic institute comprised of an expert panel of scientific collaborators committed to advancing the development of new treatments for Alzheimer's Disease (AD) through innovative clinical trials.The ATRI Biostatistics Section provides the Biostatistics leadership for allclinical trialsmanaged by ATRI. 
ThisBiostatistician Iwill join a well-established group of statisticians andactively contribute to theInstitute'swork on clinical research. As a member of the biostatistics team, this individual willapply a variety of intermediate and advanced statisticaland data preparationtechniques to promote the reporting, analysis, and interpretation of data arising from research studiesconductedby the ATRI.Duties include statistical programming, contributing to the quality assurance of statistical analyses, writing methods and analysis descriptions in formal reports, communicating withcollaborators, and organizing and maintaining confidential project materials. A successful ATRIBiostatisticianis a teamplayerwho develops a deep understanding ofeachclinical trial and ourtrialresponsibilities and has the ability to take on increasing responsibilityat the Institute.
Education and Experience
Master's degree in biostatistics or statistics

1-2years of working experience with sustained excellent performance post degree
Requirements:
ExcellentR programming skills
Thorough knowledge of standard and advanced statistical methods

Must have experience with clinical trials and longitudinal data

Ability to direct and promote teamwork in a multi-disciplinary team setting

Demonstrated initiative and motivation

Excellent written and verbal communications skills
Excellentorganizational skills

The ability torecognize,adapt and adjust to changing priorities

Positive attitude and the ability to work well with others
Location: San Diego, CA
Salary is dependent upon education and experience. 
Minimum Education: Master's degree, Combined experience/education as substitute for minimum education Minimum Experience: 1 year, Combined education/experience as substitute for minimum experience Minimum Field of Expertise: Experience in Biostatistics , Statistics or related field . Experience with SAS, R or STATA.
REQ20068008 Posted Date: 11/09/2022
Apply